Fagyos posztpunktól feszes pszichedéliáig, nagy nevektől kis kedvencekig válogathatunk a legfrissebb "földalatti" LP-k közül. Persze, nem mindegyik olyan vészesen dekadens, de valahogy itt mindig azok kerülnek túlsúlyba. Bár ajánlóinkban általában létrehozunk kategóriákat, valójában mindegyik albumot érdemes ezért vagy azért meghallgatni, ki tudja, melyik üt be neked. A nevek mind linkek a zenékhez, a kiemeltebbeknél pedig klipet is találsz. Vitatkozz, javasolj te is!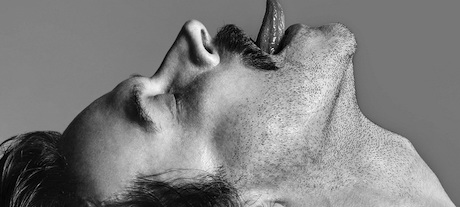 Még mindig rengeteg a rádióra optimalizált vagy túl simulós indie, ezeket most ugorjuk át gyorsan, még ha esetenként kedves dolgok is. (pl. First Aid Kit, Wombats)

Biztos hozzátok is sok olyan album jut el, amikkel nincs nagy baj, részeiben szeretitek is azokat, de sosem lesz nagy kedvencetek, na, nálunk ezek voltak azok:

Franz Ferdinand: Always Ascending - 2018
A bő 10 évvel ezelőtti korszak indie titánjai újra összeszedték magukat, kár, hogy csak 1-2 dance-punkosabb szám idézi fel régi energiájukat, az album többi részének közepes, gitáros-dalolgatós számai közben sajnos még úgy is elkalandozik a figyelem, hogy elég rövid az egész anyag. Nagy baj nincs, csak a sziporkázás marad el.
Black Rebel Motorcycle Club: Wrong Creatures – 2018
Egy másik, szebb napokat megélt együttes, ők a sötét, nagyon dekadens rakkenroll világából, ami néha dermesztően cool, néha meg csak úgy van, mintha ezerszer hallottad volna. A hangulatot hozzák most is, de kevés a kiemelkedő szám, és kicsit sokszor ül le az album.
The Limiñanas: Shadow People - 2018
Gitáros pszichedélia francia csavarral már sok-sok éve egy perpignani házaspártól. Ezúttal olyan nagy neveket vetnek be, mint Anton Newcombe vagy Peter Hook (utóbbival összehoztak gyakorlatilag egy New Order számot), és hozzák az egyedülálló hangulatot, ám a szikra, a húzás, az eredeti ötletek elmaradnak, így egy kicsit fáradt önismétlés és panelpuffogtatás lesz a vége.
Django Django: Marble Skies - 2018
Ha már langyi, modern indie pop, akkor ezt hallgasd. A Django Django új számai 1-2 kivételtől eltekintve elég semmilyen elektronikus-gitáros popszámok. Elvagy velük, de nem bólogatsz elismerően, hogy de eltalálták.
The Go! Team: Semicircle - 2018
A recept a szokásos: nagyon upbeat indie-hip-hop-funk keverék, talán már kevésbé harsányan, inkább még kedvesebben, mint korábban. Nevezhetnénk ezt unalmasnak is, hiszen többször hallhattuk ezeket dallamokat, megoldásokat tőlük, de a helyzet az, hogy ez nagyjából mindig szórakoztató, szívet melengető, megmozgató, csak nem kell a régieket melléhallgatni.
Ought : Room Inside the World - 2018
Közepes new wave album elég lapos hangulattal, viszont legalább nem is gáz. Többet vártunk tőlük.
tUnE-yArDs: I Can Feel You Creep Into My Private Life - 2018
Korábban az volt néha zavaró ebben az együttesben, hogy bár popérzékenysége mindig is volt, túlkísérletezték a dolgokat, na, ez mostanra teljesen eltűnt. Szépen polírozott, bárki által befogadható különutas popzenével jelentkeztek.
King Gizzard & The Lizard Wizard: Gumboot Soup - 2017 dec. vége
Én nem tudom, miért ennek a retrós-garázsos-pszichedelikus vonalnak a zenekarai fossák az albumokat (pl. Thee Oh Sees, Ty Segall – ld. alább), de ezeknek az érdekes és tehetséges ausztráloknak is megmondhatná valaki, hogy nem kéne minden próbájukat felvenni. Egy kis szelektálással nagyobb súlya lenne a megjelenéseknek, de persze, ezzel sincs különösebb baj.
Ty Segall: Freedom's Goblin - 2018
Fentebb írtak igazak Ty Segallra is, aki szintén egy zseni: kisujjból rázza ki magából a glam rockot, punkos garázsrock-ot vagy amit épp akar. A Freedom's Goblin egy hallgathatóbb darab a tengernyi életműben, csak éppen ez is csepp a tengerben. De simán elhiszem, ha valaki odavan érte.
Fischerspooner: Sir - 2018
Én nagyon szereetm a provokatív, már viccbe hajló, de valahol mégis nagyon őszinte buziskodást, csak még jobb, ha a zenét kiegészíti csupán, és nem veszi át a helyét. Az electroclash egykori csúcsduója most az R.E.M. Michael Stipe-jával vette fel aktuálisát, de 1-2 forróbb elektropop darabon kívül valahogy elvész a fókusz.
IAMX: Alive In New Light - 2018
Hát, ami azt illeti, ez is túl queerszerű. Az egykor a Sneaker Pimps-ből ismert Chris Corner évek óta hozza a sötét, ipari alapú, szintis-gitáros, szépséges borongást, de valahogy sosem olyan jók, olyan mélyek az albumok, amilyen szimpatikus és tehetséges ő, és amilyen jó élőben. Megint túl sok az áriázás, és nincs elég erős dal.
B. Fleischmann: Stop Making Fans - 2018
Én nagyon szeretem ezt a gyermeki hangulattal, kedves prüntyögésekkel és megnyugtató, lágy énekkel teli indietronicát, aminek nagyobb nevei a Lali Puna vagy a Notwist. De azért kár, hogy az osztrák Bernard Fleischmann új albuma több év után is megreked a szobazene esetlenségében hangszerelés, dalírás és még akcentus tekintetében is. Cuki, persze, de azért nem ártott volna egy kis ráncfelvarrás, szintlépés, összeszedettség.
Satöbbi, satöbbi még több tucatnyi "elment" albumról tudnék írni, de nem kizárt, hogy egyiket másikat mi is jobban megszeretjük majd. Pl. ha valaki tingli-tangli, fülbemászó, lötyögős, kedves indie zenékre vágyik több híres és kevésbé híres előadó újdonságával is próbálkozhat (The Shins, Salad Boys, The Orielles, They Might Be Giants, The Spook School, The Sufis), de akad míves indie pop (U.S. Girls), nyegle garázsrokk (Beechwood), paneles szörfös garázspunk (Sunflowers), riot grrrlös csajkeménykedés (Dream Wife), korrekt pszichedelikus (HOLY) vagy túlművészkedett amcsi indie rock is (Car Seat Headrest).

Új albumok, amik közelebb álltak hozzánk 2018 elején, amiket igazán ajánlunk:

Shame: Songs Of Praise - 2018
Elég nagy figyelem övezi ezt a fiatal, angol posztpunk bandát, és debüt albumukkal nem is okoznak különösebb csalódást. Igaz, semmi újat nem találnak fel: karcosak, nem jópofiznak, ügyesen lopkodják össze a zenei hozzávalókat, és nem is tekernek rajta. Mégis sikerül élettel megtölteni ezt az elkoptatott műfajt, és ez nagyban köszönhető a karizmatikus énekesnek, szövegeknek, na, meg a táncolható számoknak. És ami a legjobb, fellépnek az idei Szigeten.
Hookworms: Microshift - 2018
A leeds-i zenekar zajos-krautrockos pszichedéliával hívta fel magára a figyelmet, de most egy sokkal letisztultabb, közönségbarátabb, nyitottabb, és ami még fontosabb, elektronikus alapú harmadik albummal álltak elő. Hogy ezzel veszítettek volna energiájukból, és vakvágányra tévedtek volna? Dehogyis! Illik hozzájuk ez is, hallgatni meg sokkal könnyebb. Analóg szintik, szívhez szólóbb ének jellemzik az új Hookworms-t, ami nem egy izzadtságszagú irányváltás, hanem érezhetően egy természetes folyamat eredménye. Sok a töltelékszám, ezért nem lesz egy agyonajnározott album, de ez az upgrade mindenképp megéri a hallgatást.
No Age: Snares Like A Haircut - 2018
Ha nem lenne ennyire lo-fi, máris az év egyik legjobb albumának mondanám: kedves, zajos, fülbemászó, energikus, érzékeny gitárzene ez. Lehet, hogy ennyire lo-fi-nak lenni autentikusabb, de mégiscsak túl nehéz hallgatni – kár, ezek a számok érdemesek lennének a hallgathatóbb felvételre. Ez alul épp egy ballada, mert ilyet is tudnak, és mert ennek van klipje.
The Soft Moon: Criminal - 2018
Elődeihez képest különösebben újat nem hoz sajnos a Soft Moon új albuma, még jobban beleragad a saját cold wave-univerzumába. Ezt lehet úgy is hívni, hogy egységes album, de úgy is, hogy egysíkú. Aki szívesen belefeledkezik ebbe az ipari fájdalomtengerbe, ebbe a borús szintibüntibe (mint én), az nagyon fogja bírni. Mindenestre ez nagyon a saját szűk körének szól, üdítő lenne, ha kicsit modernizálta volna a műfajt, esetleg kikacsintana néha.
Shopping: The Official Body – 2018
Viszik tovább a debütáló albumon következetesen képviselt minimalista, no-wave-es, posztpunkos hangulatot, és bár nem lepnek meg, mégse unalmasak, köszönhetően főleg annak, hogy a tempó feszes, és sosem tűnik erőltetettnek. Mintha a 79-es New York undergroundjának párhuzamos dimenziója villanna fel pár percre. A változatosság itt is gyönyörködtetne, de sebaj.
Mind Spiders: Furies - 2018
Még egy feszes posztpunk album a kedvencek között. A Mind Spiders előző albumához képest még sötétebb és lo-fi-abb – húz a tánctérre a fenyegető szinti és a harapós gitár/ének. Hideg, szigorú – helyettünk is. A Grauzone legendás Eisbarjének feldolgozása először túl egyértelmű, elkoptatott tisztelgésnek tűnt, de végül ennek a kultszámnak is sikerült egy táncolhatóbb, méltó verziót kapnia.
MGMT: Little Dark Age - 2018
Az MGMT kultikus indie-slágerekkel tűzdelt első albuma után elég sokat kísérletezgetett, amivel sikerült is az őket követő tömegeket elijeszteni Ezen az új albumon viszont minden a helyén van, egy nagyon jó arányérzékkel összehozott korrekt, 80as szintipopból sokat merítő psych-pop album, ami nem csak az alapműfajok sémáit adja vissza. Jól bele lehet merülni még akkor is, ha idegenkedsz tőle, bár az igaz, hogy hiányoznak az igazán markáns számok.
Spice Boys: Glade - 2018
Jópofa debütalbum a svéd garázspunk bandától, akik legalább annyira értik a mókát, mint a karcosságot. Zaj, fülbemászó dallamok, életteli energia. Kár, hogy ennyire lo-fi.
Jaguwar: Ringthing - 2018
Drezdai shoegaze banda debüt albuma természetesen rengeteg, a műfajra jellemző klisével, mint a fátyolos-zajos gitárok, éteri melódiák, érzékeny ének. Inkább a My Bloody Valentine-vonal felé húznak, de több popérzékenységgel és posztpunk kikacsintással. Shoegaze-ereknek egy szerethető újdonság, másoknak valószínűleg nem igazán talál be.
Très Oui: Poised To Flourish - 2018
Őszinte, lélekmelegítő jangle pop /powerpop debüt Austinból egy tavalyi figyelemfelkeltő EP után. Napfényben szálló plüssnyulak, pörcsizések, meleg ölelések, szépséges búsulások albuma ez.
Screature: Old Hand New Wave - 2018
Ha viharos goth/deathrock lendületre vágysz legyaluló női énekkel és néhol elég punkos attitűddel, akkor ez a te albumod. Számomra elég hangulatfüggő ezt a drámaiságot ilyen mennyiségben befogadni, de alapvetően kedveltem, szívesen táncolnék rá élőben, ha táncolnék.
És néhány magyar újdonság:

skeemers: the venice period - 2018
A beach popban utazó skeemers fellépéseivel, EP-jével, slágerével szépen megalapozta mostani debütalbumát, ami karcosan kedves, lötyögősen szörfös, és bár rengeteg hasonló külföldi előadó felismerhető hatásként, mégis hihető. Külön öröm, hogy az énekesnő erős hangja nem telepszik rá a számokra, pont jó.

Maneuver Maneuver: Maneuver Maneuver - 2018
Sötéten érzelmes szintipop himnuszok sokszor túlhúzva a színpadiasságot, és néha olcsó eszközökhöz folyamodva, persze, kicsit idézőjelesen, de akkor is. Ha valaki vágyott egy egyszerre tömegekhez szóló és egyszerre underground burokban létező szintiömlenyre, akkor tessék. The Moog/Dope Calypso Tonyótól és Dorothy's Legs Mátétól.
Lézerhalál: Papa, mama, gyerekek - 2018
Egyik kedvenc szegedi zenekarom, A Párt Szatijának új projektje, amolyan igazi lo-fi antipopzene. Levert szájharmonikázás indokolatlanul sűrű felbukkanása, nyomott hangulat, néhány dühkitörés. A DIY színtér sötét bugyraiból.

Pansy Kit: Demo - 2018
És ha már a DIY bugyroknál tartunk, kijött az egykori Camp Koala egykori énekesnőjének, Neményi Lillának is egy új, barátnőivel készített demója Pansy Kit néven, ami mindössze 3 számot tartalmaz amellett, hogy átérezhetjük a próbatermi hangulatot. Igazi riot grrrl-ködés nyugalmasabb és dühösebb pillanatokkal – radical cat music-ként írják le Bandcamp oldalukon.