Már ha szereted a pszichedéliát, a shoegaze-t, a dekadenciát és egyéb alternatív hóbortokat. Rengeteg indie/alter/underground/stb. albumot néztünk át április-májusban is, ezekből emelünk ki néhányat, hátha találsz új kedvenceket, akár magyart is. Minden név- és albumlink új zenékhez, azaz klipekhez, albumokhoz  vezet, kellemes böngészést! (A kategóriák nem ízlésterrorként szolgálnak, nekünk is változhatnak idővel a besorolások, döntsd el magad, mi mennyire jó, és ha úgy gondolod, kommenteld, illetve javasolj te is a tengernyi idei hasonlók közül!)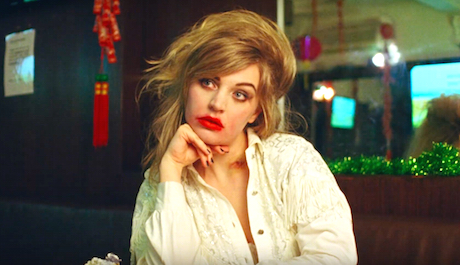 Mindig a csalódásokkal kezdjük, gyorsan pörgessünk is át 1-2-t. A svéd Little Dragonban mindig benne van egy kellemes, érzékeny elektronikus album, de újdonságuk sajnos eléggé jellegtelen. A queer indie egyik ismert alakja, a Perfume Genius megint nagyon érzékeny, csak éppen csepp a tengerben. A mostanában a Broken Social Scene-be erősebben visszatérő énekesnő, Feist kicsit karcosít a szép indie popdalokon, de sajnos ásításba torkollik az egész, és ezen Jarvis Cocker vendégszereplése sem segít. A Cold War Kids tulajdonképpen nem csalódás, mert várható volt, hogy mainstream amerikai indie rock-jukkal nem ütnek majd nagyot nálunk, de az általunk nagyon szeretett Black Lips (klip: alább) új anyaga tényleg kicsit rosszul esett, bár egyáltalán nem kanyarodnak el fülbemászó, néha harapós, néha popos garázsrockjuktól, de ezúttal nehéz kedvenc számot kiemelni, egységesen közepes, ami nem tragédia, de...
Elment:

A szívesen hallgatott, de ezért-azért annyira meg nem kedvelt új zenék közé kerültek múltidéző shoegaze bandák (Splassh, Monster Movie), tisztelt veteránok, mint Mark Lanegan korrekt aktuális adult alternatívja, a szebb napokat megélt Maximo Park sajátos, szokásos indie rock-ja vagy Jesu és Sun Kil Moon természetesen teljesen szétsztorizott tipikus jósága, szerethető lötyiindie-k (The Mountain Goats, Land Of Talk, stb.), na, meg a Timber Timbre 80-as évekbe révedése, a Desperate Journalist szimpatikus és a British Sea Power ezúttal sajnálatosan feledhető indie rock-ja, a Daddy Issues 90-es éveket idéző csajos-torzítósa, de ha hálószobapop kell, hallgass bele Calgary rejtett lo-fi gyöngyszeme, a Lab Coast retrospektív gyűjteményébe is. Azért párat kiemelünk, hogy ne tűnjön el minden a szövegrengetegben:

Gorillaz: Humanz - 2017
Damon Albarn visszatért Blurnél is sikeresebb produkciójához, a szuper vizualitásával is hódító Gorillazhoz, és rengeteg sztárvendéggel (De La Soul, Jehnny Beth a csodás Savages-ből, stb) összedobott egy csomó, nagyrészt a mai közhangulathoz igazodó, mégis egy kis albarni csavarral bíró elektronikus popszámot. Az eredmény egyáltalán nem lelombozó, de ezúttal valahogy nem áll össze a virtuális zenekar sajátos világa, sokkal inkább ötlethalmaznak tűnik, amiben a számokat külön-külön is lehetett volna még fésülgetni, de mint album is rendezettebb lehetne. A vendégek sokszor csak bele vannak kényszerítve a számokba, és jól jönne egy-két igazi sláger is. Vele is jó, nélküle is.

!!!: Shake The Shudder  - 2017
A !!! már rég nem az a harapós dance-punk banda mint indulásukkor, de ez egyáltalán nem baj. Átmentek lötyögős gitáros-elektronikus szórakoztatásba, így érzik jól magukat, és a pár alkalommal, amikor láttam őket élőben, úgy vettem észre, ez a lelkesedés maximálisan átragad a közönségre is. Mindig szállítottak 1-2 kedvencet, de ez a mostani kicsit túl futószalag táncizós: megvan a recept, gyorsan dobjunk össze pár számot, és induljunk turnézni. Koncerten biztos beleillenek majd az össznépi seggrázásba, és biztosan újra elmegyünk, ha úgy jön ki, de így albumon picit kevés.
The Raveonettes: 2016 Atomized
Kedvenc dán zajpoppereink 2016-ra azt találták ki, hogy havonta kijönnek egy új számmal, ezt meg is valósították, most meg kiadták egyben ezeket . Kísérletező a maguk részéről, és nem is nyúlnak borzasztóan mellé, viszont túl illedelmes, kényelmes lett az egész, különösebb kiugró pont nélkül. 

Mew : Visuals - 2017
Megint dánok. Stadionbarát indie-jük mindig egy nagy ígéret volt, de az is maradt, bár koncerteztek az R.E.M.-mel vagy a Nine Inch Nails-zel is. Az új anyag is érzékeny-hatásvadász-langyi indie, amilyenből normálisat keveset gyártanak manapság. Ez normális, de azért kicsit elvész a finomságban.
White Reaper: The World's Best American Band - 2017
Ez egy érdekes dolog, mert a White Reaper kilépett a recsegős lo-fi garázszenekarok tömegéből, és ezúttal a rockzene hőskorát idézik meg, ami érdekes ötlet, csak nem azoknak, akik irtóznak a klasszik rockhangzástól. Én sem mondom, hogy nem lehet megunni a garázskodás, de az valahogy szívhez szólóbb volt.
Charly Bliss: Guppy - 2017
Energikus, 90es éveket idéző, fülbemászó csajos indie rock Brooklynból. Kicsit túl jófejeskedő, de okés.

Goldfrapp - Silver Eye - 2017
Aki valamennyire is követte a Goldfrapp hol simulékonyabb, hol bátrabb elektronikus popját, az most sem fog meglepődni. Szerencsére nem fullad unalmas balladákba az egész, de nem is kap el különösebben.
Adult.: Detroit House Guests - 2017
Az Adult. egy szűk körnek kultikus detroiti electropunk duó (házaspár), aminek nagyon behatárolt és felismerhető a zenei világa. Ahogy idősödnek, azért feszegetik saját határaikat, pl. ezen az új albumon is, amin feltűnően sok a vendégszereplő. Az Adult. az évek során bizonyította, hogy nem kell leharapniuk mindig a fejünket, hogy hassanak ránk, de ha a visszafogottság lapos számokkal is jár, akkor hiába a kísérletezés. Jó ez azért, és Michael Gira is felbukkan.
Cold Beat - Chaos by Invitation - 2017
Az egykori Grass Widow énekese Cold Beatként elég energikusan mutatkozott be, feszes sláger is volt 2014-es albumán, ami folytatta a Grass Widow csajos, alternatív attitűdjét. A második albumon már sokkal inkább ő maga a főszereplő, emiatt intimebb az egész, de, mondhatni, kicsit szegényesebb is. Előtérben a szinti és a dobgép, de nem emelnek a dolgon, inkább csak még hálószobazenésebb lett az egész.
Sneaks: It's A Myth - 2017
Szintis, vastag basszusos, minimalista, posztpunkos hideg menőzés, de azért ebbe még kellene valami, hogy teljes legyen.
Amiket jobban kedveltünk, erőteljesebben ajánlunk:

Slowdive: Slowdive - 2017
22 évvel utolsó albumuk után a shoegaze legenda visszatért, hogy megmutassa, hogyan is kell ezt a fátyolos- érzékeny, keserédes, zajos-fülbemászó műfajt naggyá tenni, miről szól ez az egész. Ha kell, sodornak, ha kell tűpontos ízléssel visszafogottak, néha szinte The XX-et idéző intim pillanatokkal. Csemege zenebuziknak.
Fujiya & Miyagi: Fujiya & Miyagi - 2017
Hatodik album az elég felismerhető zenei világot felépítő angoloktól, de tulajdonképpen 3 EP gyűjteménye, tehát nem minden szám teljesen új. Folytatják azt, amit olyan magabiztosan tettek eddig is: repetitív, krautrock-os ihletettségű számokat írnak félig gitárosan, félig elektronikusan. Ezzel az újabb anyaggal élő koncertjeik sodrását, erejét, táncosságát próbálták rekonstruálni, és ez sikerült is. Te pedig bólogatsz, miközben egy faszi mindenfélét a füledbe susmorog.
The Moonlandingz: Interplanetary Class Classics - 2017
Egy nagyon furcsa, egyébként Sean Lennonnál felvett album egy "fiktív" zenekartól, amiben két Fat White Family tag is részt vesz. Az egész nagyon dögös (ebben része van az ex-Add N To (X) dobosnak is), hol pszichedelikus, hol posztpunkos – ötlettel, zenei műveltséggel és intelligenciával teli zenészek mókázása, ami egyáltalán nem öncélú szerencsére. Táncolásra és ejtőzésre is alkalmas. Érdemes amúgy a beágyazott videó mellett figyelni ERRE a szépséges klipre is!
The Homesick: Youth Hunt - 2017
Debüt album a holland gitárzenekartól, aminek az energiája és bája feledteti az idegesítő lo-fi sistergést. Legtöbbször posztpunkként jellemezhető, de nagyon garázsos esztétikával. Nem egy tökély, de kellemes meglepetés.
The Mountain Movers: Mountain Movers - 2017
Szép, zajos pszichedélia a Can vagy némileg a Sonic Youth és hasonlók árnyékában. Türelmes, jó idegrendszerű zenebuziknak erősen ajánlott! Ez a szám, mondjuk, épp egy nyugis, szép darab:

Wavves: You're Welcome - 2017
A Wavves tökélyre dolgozott punk popjával már-már a Blink 182-t idézte előző albumán, és bármilyen furán hangzik is, jó értelemben mondom ezt. Nathan Williams viszont most nem olyan infantilis és lehengerlő, hanem személyesebb, invenciózusabb és egyenetlenebb. Kicsit olyan, mintha egy B-oldal gyűjtemény lenne, de sokan örülnének, ha ilyen lenne az A-oldaluk.

Future Islands: The Far Field - 2017
A Future Islands azt csinálja, amiben a legjobb: katartikus, lágy, keserédes szintipopot, mély érzelmeket zúdít ránk nagyon jellegzetesen. Mi most kevesebb kedvencet találtunk rajta, de nagyon kellemes hallgatnivaló.

Singapore Sling: Kill Kill Kill (Songs About Nothing) - 2017
Még mindig dekadens, rosszkedvű, zsörtölődő, Velvet Undergroundon, Suicide-on, The Jesus & Mary Chainen vagy éppen The Brian Jonestwon Massacre-n nevelkedett alternatív gitárzenét tol ez az izlandi együttes, titkos favoritunk. Nem hibáztak idén sem.
Feature: Banishing Ritual – 2017
Mérgescsajos, primitív indie punk/posztpunk egy bandától, ami a megjelenés előtt már fel is oszlott. Azért jó, hogy ezt az egy albumot összehozták, mert süt róla a gyönyörű, zsigeri kompromisszummentesség és őszinteség.
The Black Angels: Death Song - 2017
Retrós-pszichedelikus-garázsos rock némi dekandeciával, ahogy az elvárható a jól ismert austiniaktól, csak most még összeszedettebben.
RAYS: RAYS - 2017
Jópofa, nyegle garázsrock a Parquet Courts és hasonlók nyomdokain, nem sok egyéni fordulattal, de elég szórakoztatóan.

The Underground Youth: What Kind Of Dystopian Hellhole Is This? - 2017
Nyomott hangulatú, poszpunkos-shoegaze-es finomság, amit igazán lehet szeretni, kár, hogy az album második fele kicsit ellaposodik.

Moon Duo: Occult Architecture, Vol. 2. - 2017
Tulajdonképpen az év elején megjelent, általunk is kiemelten ajánlott, szuper Vol. 1. B-oldala, ami önmagában talán kevés, a másikkal együtt viszont egy egész hosszú pszichedelikus utazásra visz.

Hazel English: Just Give In/Never Going Home - 2017
Álmodozós-csajos indie kedves, keserédes témákkal, nagyon egységesen.

Kasabian: For Crying Out Loud - 2017
Hatásvadász stadionindie fesztiválugráláshoz. Másra nem igazán jó, illik a Kasabian életműbe, ám nem sokat tesz hozzá, kevés az ütős, szerethető pillanat, túl sok a menőzés és a töltelékszám. Lehetne utálni is ezek miatt, de valahogy mégsem megy...

Silver Shadows: Cold Plastic - 2017
Nyugati parti csajos dream pop/shoegaze/posztpunk debüt album. Van egy sérült-szép atmoszférája, elég lo-fi, nem túl mozgalmas, de jó az attitűd.

White Hills: Stop Mute Defeat - 2017
Nyíltan Trump-ellenes, komor, néhol már-már indusztriális/posztpunk pszichedelikus rock New Yorkból.

Thurston Moore: Rock N Roll Consciousness - 2017
A Sonic Youth alapító zsenijének időskori ajándéka. Lehetne egy merő zaj az egész vagy absztrakt jazz, de ez egy teljesen fogyasztható, nyugodt, késői Sonic Youth-t idéző csemege.

The New Pornographers: Whiteout Conditions  - 2017
Lendületes, ötletes, finom, de nem töketlen indie – a hetedik album a "szupergrupptól", amelyben A.C. Newman és Neko Case is szerepel (Dan Bejar közben kilépett).

Chaz Bundick Meets the Mattson 2: Star Stuff - 2017
A Toro Y Moi-ból ismert Chaz Bundick összebandázott a Mattson 2 néven játszó jazz-ikrekkel, és egy jazz-indie-chill-pszichedelikus albumot hoztak össze, amit az is szerethet, akitől a jazz távolabb áll, és az is, akitől meg az indie hozzáállás. Magyarán jól vegyítették a két világot, és pöpec hallgatnivalót dobtak össze csak úgy kikapcsolódásképpen.

The Buttertones: Gravedigging - 2017
Ez egy szórakoztató surf-rockabilly-psychobilly-punk album, ami hozza a kötelezőt különösebb elvetemültség nélkül, de nagyon korrektül. 

Soulwax: From Deewee - 2017
Igazi Soulwaxes, többnyire electrós cucc nagy odacsapások nélkül, csordogálósan. Kicsit több dög elfért volna bele, főleg, hogy fel-feltör az energia, de aztán marad közepes, ám élvezhető számok sora.

Mac DeMarco: This Old Dog - 2017
A szokásos lagymatag, kedves-intim Mac DeMarco, most kevésbé lo-fi, inkább profibb. Többnyire lazán, ritkán feszengve hátradőlős, már-már Deerhunteres. A soros korrekt anyag az egyik leghájpoltabb underground dalszerzőtől.

Blondie: Pollinator - 2017
Egy new wave legenda, amit nem győz le az idő. Debbie Harry és a fiúk (vagyis bácsik) tudják, hogy már nem körülöttük forog a világ, és szerencsére nem is erőlködnek. Inkább hozzák természetes lendületüket, és játékos, diszkós-rokkos-new wave-es, fülbemászó albummal dagasztották a kikerülhetetlen életművet.

Ulver: The Assasination of Julius Ceasar - 2017
A black metaltól a folkos témákon át csak eljutottak a szintipopig a kultkedvenc norvégok, így kerültek képbe nálunk most. Nem estünk azonnal bele, de tele van apró ötletekkel, amik miatt érdemes elidőzni, feltérképezni.

Faust: Fresh Air - 2017
A krautrock legenda meglepően hallgatható, mégis kísérletező utazása az underground mélységeibe.

Magyar ajánlottak:

Umreti Fit: Lom - 2017
Kedvenc wannabe szerb posztpunkjaink az EP-k után kicsit jobban odafigyeltek a stúdiózásra, és félig már megjelent számokból, félig újakból dobták össze első, gondosan elkészített LP-jüket. Aki ismeri az Umreti Fitet, nem érheti meglepetés: kirobbanó, mégis fogyasztható ideges energia, fülbemászó dallamok, alaposan megélt, pörgős rossz hangulat. Ugyan a vehemencia és a felvétel puhasága között talán felfedezhető némi ellentmondás, ez igazából élőben is tapasztalható, és amúgy sem olyan zavaró. Úgyhogy ugrálásra fel!
The Somersault Boy: Come On Feel The Misery - 2017
A sok más zenekarból (Felső Tízezer, Szabó Benedek és a Galaxisok, Zombie Girlfriend, stb.) ismerős Sallai Laci felélesztette ezt az együttest is, és immár még több tapasztalattal folytatja a saját bevallása szerint leginkább Hüsker Dü és Lemonheads által inspirált sodró, kedves, infantilis, azonnal fülbetapadó számok írását – ő sickpopnak hívja, ami, végül is, igaz. Bár a nyilatkozatok szerint nehéz időszakban született, a Come On Feel The Misery tele van bájjal, pozitív kicsengéssel, még meg is táncoltat. És az se baj, ha annyira ismerős (és lo-fi) az egész.
amber smith: NEW - 2017
A Poniklo Imre vezette indie veterán amber smith újkori, harmonikus felállása továbbra is lendületben van, és mindössze két évvel a Modern című után, itt az új lemez, ami elődje szintiközpontúságát elhagyja a gitárok javára. Bár érdekes kilengések is találhatók a másfél perces kirobbanástól a szaxofonon át a kísérletező, ambientes számelhúzásig, azért alapvetően egy rajongó sem fog különösebben meglepődni. Akad itt vérbeli amber smith sláger is, néha eszünkbe jut Bowie, és olyan vendégek bukkannak fel, mint Jónás Vera vagy Szarvas Árpi az EZ Basic-ből (többek között). Talán kevesebb lötyögős számmal feszesebb lett volna az album, de, hát, lötyögni se rossz.
Norbert Kristof: Broken Clock EP - 2017
A már az UNDorgrUND blogon is premierező szomorkás dalnok egy EP-trilógiát zár le ezzel a háromszámossal, melyben talán sötétebb hangulatot teremt, mint valaha. Lüktető dobgép (ismét a Gustave Tiger Dorozsmai Gergője segít be a doboknál), darkos atmoszféra, de marad az intimitás, a fájdalom, a remény.
Signore Crust: Atlas For The Band - 2017
A fiatal magyar pszichedelikus vonal egyik feltörekvője szörfös elemekkel, keleties motívumokkal. Három dalos helyzetjelentés (és a 2. EP) a nagy album előtt, és a helyzet az, hogy érdemes figyelni rájuk, hát még ha jobban kísérleteznek majd a műfaji keretekkel. Kár, hogy nem szeretik a Nirvanát.

Turn Signals: Duck And Cover - 2017
A több zenekarból is ismerős (pl. The Trousers, The Starmans) Iliás Ádám köré szerveződő zenekar – mint nyilatkozták – Beatles, Oasis, Black Rebel Motorcycle Club, Doves hatásokra épít – tulajdonképpen angolszász gitárpop egy kis kötelező belekütyüzéssel. Az igyekezet eléggé látszódik: nagyot akar szólni, erőteljesen, mindent beleadva, ami egy ilyen indie rock albumba kell. Kicsit sajnos ezzel viszont át is esnek a ló túloldalára, a számok nagyon meg szeretnének felelni a kedvencek által támasztott követelményeknek, és elárasztják a panelek, a nagyon hatásvadász elemek. Mindenesetre hiánypótló és szimpatikus próbálkozás.

The Poster Boy: On The Count Of Three - 2017
Ha már Poniklo Imrét említettük, májusban kijött másik zenekarának, a The Poster Boy-nak az utolsó albuma – eddig tudták összefésülni ízlésüket, energiáikat az indie/powerpop "szupergrupp" tagjai (Imrén kívül Noel R. Mayer, Fehér Zoltán, Michael Zwecker). Ligeti György producerként közreműködött, de még Galambos Dorina és Pély Barna is besegített többek között. Az eredmény egy tisztességes, leginkább a középkorúakat becélzó gitárpop kikacsintásokkal (pl. shoegaze). Azért kár, hogy nem lesz több, de még inkább, hogy nincs meg ennek se a közönsége Magyarországon, még ha én sem növeltem a tábort igazán.