Tapasztalt pszichedelikusoktól zöldfülű posztpunkokig irgalmatlan mennyiségű, a fősodortól eltérő album zúdult ránk az év első negyedében. Sajnos a többsége kisebb-nagyobb csalódás, de, ugye, mindenben meg lehet találni a magunknak valót. Időhiány miatt inkább az ismertebb neveket említem, illetve a meglepő ismeretleneket. Pótolj, ha elszaladtak melletted a friss, nagyon tágan értelmezett indie megjelenések! (És javasolj, ha nagyon felháborít, hogy kimaradt valami, hiszen teljes felsorolással fizikai képtelenség próbálkozni, de amúgy pótolunk is folyamatosan, és megírjuk legközelebb.) Az összes link zenékhez vezet, amikkel jobban képben kerülhetsz, általában próbáljuk a legjobb számokat kiválasztani. A besorolásokkal ne sokat foglalkozz, még számunkra is változhat, inkább a megemlítésük fontos, és hogy te belehallgass abba, ami érdekel!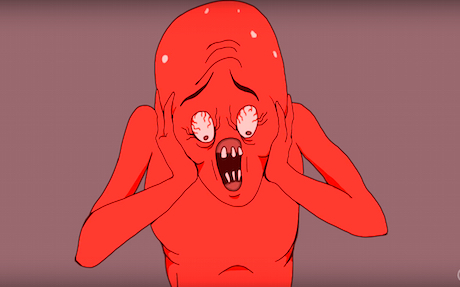 Kezdjük a csalódásokkal. A tavalyelőtti nagy kedvenc szintipunk Pow! szofisztikáltabb lett, de minek (bár pont a linkelt ezt nem támasztja alá), a szintén 2015-ben megkedvelt, fülbemászó indie rock Menace Beach is inkább visszalépett, a legendás, zajos-enervált Blonde Redhead mintha ki se hozta volna új EP-jét, a Japandroids valahogy visszasimult az amerikai indie rock tömegbe, és hasonló a helyzet a Cloud Nothings-zal, a Cherry Glazerr is elvesztette harapós, csajos kitöréseit, a veterán The Flaming Lips túltolja a pszichedéliát, a belga alterpop Poni Hoax korrekt, de túl visszafogott, a Los Campesinos! nagy kezdeti energiája sima, közepes indie rockká szelídült, a Clap Your Hands Say Yeah újdonsága is maximum azoknak okoz örömet, akiknek hiányzott az énekes meglehetősen egyedien nyervogó hangja, családos 40eseknek pedig a Foxygen ad folkosabb témákat. Őket mind szeretjük amúgy, csak most annyira nem találtak be, a linkelt számok pedig többnyire az albumok csúcspontjai.
Jobban kedvelt, bár kedvenccé egyelőre nem váló a brit indie-veterán Elbow újabb szépséges-fájdalmasa, a szintén kultikus The Magnetic Fields, azaz Stephin Merritt 50 (!!!) számos, nagyon singer-songwriteres "élettörténete", az Austra modern, szintis indie popja, Hanni El Khatib garázskeménykedése/lírája, a gitáros halálát feldolgozni próbáló Surfer Blood útkereső indie rockja, a Soviet Soviet (még 2016-os) és az A Projection amúgy szeretett, csak kicsit elcsépelt posztpunk leckéi, a WHY? barkácsindie-je, Ron Gallo Pop Levi rajongóknak szánt retró garázsrockja (ez tök jó amúgy), de ha már itt tartunk Ty Segall is kijött egy újabb múltidézéssel, csak már nehéz érzelmet is társítani hozzá, megjelent gitáros kollégája, Chad Ubovich Meatbodies nevű, ezen a farvizen evickélő zenekara, és ott a The Molochs kellemes garázsbeatje is, de ha valaki indie lötyit akar, a Communions aktuálisába hallgathat bele, aki meg az ötletesebb singer-songwritereket szereti, hátha Fred Thomas indie rock-ja talál be épp. Ja, és volt új Depeche Mode, nem kifejezetten rossz, de elég langyos, szokásos Depeche-átlag. Satöbbi, néhányat azért kiemelek ebből a kategóriából is, amikre most jobban figyeltünk:

The Jesus & Mary Chain: Damage And Joy - 2017
A shoegaze megkerülhetetlen legendái nemcsak 80as végi/90es eleji sikereiken vannak jócskán túl, de legutóbbi albumuk is már 20 éve jelent meg. A Reid testvérek rapszodikus viszonya most rendeződött annyira, hogy újra belecsapjanak a húrokba - már jóval kevesebb radikális zajongással, igaz, csúcsidőszakukban is szívesen váltottak visszafogottba. Bár a zajos számok hozták meg nekik a sikert, azért a fülsiketítés mögött mindig felsejlettek a jól sikerült dalok (ellentétben számos követőjükkel), úgyhogy most nem is a zaj hiánya okoz némi illedelmesen palástolt ásítást, hanem hogy nem igazán történik meg a csoda a dalokban. Nem sikerült ez rosszul, csak ha már hallgatni szeretnék egy kis MaryChaint, nem ezt fogom elővenni. De azért jó, hogy itt vannak, és alkotnak még mindig.
Temples: Volcano - 2017
A brit psych pop üdvöskék második, várva-várt albuma sokaknak tetszeni fog, hiszen tele van ma divatos psych pop elemekkel, egyesek már a Beatles késői korszakáról beszélnek, de valójában számunkra csak az jön le, hogy kevés a megjegyezhető, igazán karakteres momentum, az előző albumhoz képest mindenképp.
Cabbage: Young, Dumb & Full Of - 2017
Nagy brit reménység megmentőként várt albuma, ami ugyan jól sikerült, de nem rángatja ki az unalomból az alternatív gitárzenét. Van benne The Fall-os punk, Libertines-es kocsmaindie, stb., csak nagy izgalmak nem. Politikus, néhol még táncos is, de… valahogy nem az igazi. Angolként biztos jobban bejönne. Na, jó, ez a szám így is bejön:
Real Estate: In Mind - 2017
Az átalakuláson átesett Real Estate tovább tökéletesíti, amiben jó: álmodozós-lötyögős-finom-keserédes indie-jét. Nincs is nagy csalódás, csak éppen ha az atmoszférateremtésre kihegyezett zenének nincs elég ereje behúzni a hallgatót, akkor marad az okés bólogatás, jó lesz egynek.
Xiu Xiu: Forget - 2017
Egy egészen hallgatható album a közönség idegein előszeretettel táncoló kísérletezőktől. Akinek épp hiányzott egy Xiu Xiu album a szokásos, ám semmihez sem fogható sérült/fenyegető énekkel és szintikitörésekkel, zajokkal, ellesz ezzel, én picit többre vágytam. Bár megvannak a vitathatatlan csúcspontjai is, pl. ez:
Damaged Bug: Bunker Funk - 2017
A félévenként albumot/EP-t kihozó Thee Oh Sees frontembere, John Dwyer főzenekarának irgalmatlan tempója mellett még kiadót is vezet, és nem utolsósorban Damaged Bug magánprojektjét is gondozza. Második albumán a némileg szintik háttérbe szorulnak, így aztán a Thee Oh Sees világa jobban felsejlik, sőt, annak dobosa is felbukkan, de amúgy Dwyer játszott fel minden egyebet. Amit kapunk az pedig egy kísérletező pszichedelikus garázsrock, néhol kísértetiesen Can-es krautrock dobokkal. Kár, hogy nem jutott idő/figyelem a számok kidolgozására, mert amúgy elég markáns hangulata van.
Spoon: Hot Thoughts - 2017
Az indie rock egyik nagy nevévé vált austiniak az évek során szépen eltalálták azt a finom indie-t, amit akár rádióhallgatók széles tömegei is be tudnak fogadni, de mégsem vállalhatatlan. Próbálnak mindig újítani, de azért spoonos marad az egész – ez történik most is pl. a szintik esetenkénti előretolásával. Szépen elhallgatható, jól összehozott album feszesebb és balladisztikusabb számokkaé, kár, hogy olyan nagyon megkapó pillanatokban nem bővelkedik. Viszont az I Ain't the One megszólalt a Shameless sorozatban is, amit NAGYON szeretünk. 
NE-HI: Offers  - 2017
A chicagói garázs indie rockerek szintet lépnek, és sokak számára befogadhatóbb, tinglitanglibb, letisztultabb számokat játszanak második albumukon.
Last Night: Friendly Fires - 2017
Ha energikus, kajabálos poszt-HC-re/posztpunkra van szükséged, íme egy jó feszültséglevezető.
All Them Witches: Sleeping Through The War - 2017
Blues-os pszichedélia néhol radioheades elemekkel.
Joan Of Arc: He's Got the Whole This Land Is Your Land in His Hands - 2017
Érdekes hangulatú, nyakatekert, okosan nyomasztó alternatív zene. A Pitchfork, mondjuk, utálta.
Sun Kil Moon: Common as Light and Love Are Red Valleys of Blood - 2017
Már-már spoken word – a fáradhatatlan Mark Kozelek fáradhatatlanul sztorizgat, rávilágítgat elgondolkodtató dolgokra, és közben gitározgat. Borzasztó hosszú album, hosszú számokkal, és majdnem mind ugyanolyan, de mégsem idegesítő, max. fárasztó, nekünk most az, de bármikor szívesen hallgatjuk. Szóval, igazi Sun Kil Moon. Inkább angol anyanyelvűeknek... Ehhez nincs videó, hallgassa meg egyben, akinek van ideje, höhö.
Irma Vep: No Handshake Blues - 2017
Sötét, trippy angol psych-rock, okés, de sajnos kicsit elúszik a fílingben, és kevés a konkrétum. Ez a szám messze a legjobb, de ez meg Velvet Undergroundos, baj?
Half Japanese: Hear The Lions Roar - 2017
Szórakoztató alternatív gitárzene attól a '75-ben alapított zenekartól, aminek a pólóját Kurt Cobain (igen, már őt is linkelni kell) viselte halálakor.

Hand Habits: Wildly Idle (Humble Before The Void)  - 2017
Atmoszférikus, őszinte singer-sonwriterkedés egy szimpatikus, sérülékeny amerikai lánytól. Nem vagyunk a műfaj nagy rajongói, de ez valahogy jólesett, az alábbi szám, meg, hát, on repeat:

Amikre többször visszatértünk:

Fufanu: Sports - 2017
Izlandi popérzékenységgel kevert finom posztpunk, ha nem lenne olyan csúnya szó, és lenne még jelentése, azt is mondanám rá, hogy indie. Elsőre hiányzik az odacsapás, de minél többet hallgatod, annál jobban rájössz, hogy nem csak a hangulata finom, de az ötletes megoldások is azok. Jó rá besérülni.
The XX: I See You - 2017
A The XX, az utóbbi évek legsikeresebb, végletesen intim hangulatú és lecsupaszított dalokkal operáló zenekara engem igazán csak az első albumával vett le a lábamról, de az igaz, hogy sosem okozott nagy csalódást. Most, hogy némileg irányt váltanak, és mintha Jamie XX minden egyéb elektronikus zenei/produceri tevékenysége jobban belefolyna az XX-világába, sem tudnak újra elkötelezett rajongóvá tenni, viszont határozottan szórakoztatóbb így a dolog. Érdekes jelenség amúgy a stadion-szobazene.
Sleaford Mods: English Tapas - 2017
Mondhatnánk legyintően, hogy aki egy minimalista punk Sleaford Mods albumot hallott, hallotta az összeset, de nyilván egyrészt a hömpölygő, kritikai éle, humora miatt mégis figyelni érdemes szövegelés mindig szórakoztató benne, meg amúgy is, az egésznek a lecsupaszított esztétikája elég trú.
King Gizzard & The Lizard Wizard: Flying Microtonal Banana - 2017
Kísérleteznek, ami jó, és nem is nyúlnak nagyon mellé, pszichedelikus is, életteli is, de az az elsöprő energia és ötletkavalkád hiányzik, amit tavaly tapasztaltunk.
Novella: Change Of State - 2017
Pszichedelikus indie lágy női énekkel és a C86-os bandákat idéző megszólalással, néhol sötétebb vagy inkább nagyon elrévedt hangulatban.
Sacred Paws: Strike A Match - 2017
Akinek hiányzik a Vampire Weekend, ezzel pótolhat: kedves, afrós-csajos indie pop Skóciából.
Froth: Outside (Briefly) - 2017
A 90es évekbe dream popjába vezető, de mai pszichedéliát is tartalmazó album Kaliforniából. Kicsit több szélsőség érdekesebbé tette volna, de szép, egységes hangulata van.
The Regrettes: Feel Your Feeling Fool! - 2017
Hol 60as csajzenekar, hol harapós punkbanda, hol tapasztalt indie rockerek. Van vér a pucájukban, az biztos. Egy első album Los Angeles-ből.
The Courtneys - The Courtneys II - 2017
Csajos, 90es, lendületes, szimpi indie rock, elsőre nem túl megjegyezhető, de mindenesetre jó, hogy vannak ilyenek.
The Orwells: Terrible Human Beings  - 2017
Az baj, ha egy zenekarban albumában az a legjobb, hogy hasonlít a Pixies-re, sőt, még Black Francis című szám is van? Hát, eléggé, de ha jólesik a sok semmilyen rádióindie mellett, akkor mit lehet tenni? Most ilyen korban élünk...
The Garden - U Want The Scoop? Ep - 2017
Van ebben a The Garden EP-ben minden, ami rájuk jellemző: punk, posztpunk, drumandbass, hip-hop, pop egy nagyon sajátos kavalkádban, de túl sok az ötlet, és ezért inkább csapongóak a számok, mint jótékonyan sokrétűek. Maradunk az ikrek szurkolói azért.
Amik a leginkább betaláltak:

Moon Duo: Occult Architecture Vol. 1 - 2017
Persze, nyilván kiszámítható már a Wooden Shjips gitárosa, Ripley Johnson és társa, a szintis Sanae Yamada pszichedelikus, krautos univerzuma, és ők valósággal lubickolnak is ebben a jól behatárolt zenei világban, de a dolog nyitja nem is az újdonság és a megújulás varázsában van, hanem hogy hogyan tudnak újra és újra, akár önismételve még mindig olyan dekadens, szexi és cool számokat összehozni, hogy az önpusztítás hangulatában benne van az életigenlés is. Most márciusi, A38-as koncertjükön megint bizonyították, hogy élőben is az egyik legenergikusabb pszichedelikus zenekar, akikre érdemes figyelni.
The Brian Jonestown Massacre: Don't Get Lost - 2017
Most, hogy így divatba jöttek a pszichedelikus zenék, arra kell rájönnöm, hogy engem csak azok vonzanak, amelyekben van egy kis dekadencia, amelyek nem csak sterilen, mai formában hozzák az elszállós, jól ismert lebegős tinglitanglit. Ráadásul a már Berlinben alkotó, és ezt az albumot is ott rögzítő Anton Newcombe ezúttal szórakoztatóan kalandozik is a shoegaze-től a rave-ig, de mégsem lóg ki egyetlen szám sem. Meglehet, hogy nagy slágert hiába keres, aki nagyon akar, de a Brian Jonestown Massacre 16. albuma megmutatja, miért is jó ezt a zenekart mindig figyelemmel követni.
Priests: Nothing Feels Natural - 2017
A régi szép időket idéző punk/posztpunk, persze jó néhány kikacsintással, pl. jazz. Olyan igazi "társadalom lelkiismerete" zenekar. Kikelnek a korrupció, a fogyasztói bullshit és a hülyeség ellen, ahogy kell ezekben az aggasztó időkben. Ugyanakkor ez egy nagyon hallgatható, finom album, ami nem ordibálással és zúzással panaszol.
Spectres: Conditions - 2017
A bristoli zajrokkerek második albuma sem nyit új fejezetet a műfaj történetében, van itt jó adag Sonic Youth, meg dekadencia, de szépen felépítették a számokat, és ez elég, hogy úgy örüljek, mint magyar ember a Depeche-koncertnek. Szép nagy, ernyedt és zajos ópuszok váltakoznak feszes odacsapásokkal, úgyhogy aki szereti a fülsiketítést és alapvetően szar kedve van mindentől, annak bátran ajánlom.
Gnoomes: Tschak - 2017
Az orosz, egészen pontosan permi Gnoomes új albuma címével nyilvánvalóan a Kraftwerkre utal, és nem hiába: a szintik szpészesek, az atmoszféra egyszerre hideg és ölelő. Ám a megidézett legendához képest a Gnoomes jóval lágyabb, pszichedelikusabb, talán az indie electronic kifejezést is rá lehet aggatni. Kellemes meglepetés.
VENN: RUNES - 2017
A berlini-londoni együttes első albuma egy igazi modern posztpunk kalandozás azoknak, akik hiányolták pl. az Editors kezdeti szikráját és eleganciáját, bár annyira feszes cuccok azért itt nincsenek. A VENN nagyon ügyesen keveri-kavarja a posztpunk paneleket, ami nem könnyű, hiszen ezernyi hasonló zenekar és album napvilágot látott már. Nem mondanám, hogy van rajta egy bárki számára ellenállhatatlan sláger, de aki szerette a 2000-es évek közepi posztpunkos hullámot, annak jól fog esni. Mondjuk, attól, hogy nagy betűvel írod az együttesed nevét és albumcímét, még nem lesz fontosabb...
Magyar kedvencek:

Szabó Benedek és a Galaxisok: Focipályákon sétálsz át éjszaka - 2017
Őszintén szólva meglepett az első két, generációs-önelemzős-énekes/dalszerzős Szabó Benedek album sikere, de úgy látszik, a kortársak jelentős részének szüksége volt ezekre a huszonévesek dilemmáit, tépelődéseit meglehetősen direkt módon megszólaltató dalokra. Minden pozitív hozzáállásom ellenére nekem kicsit modorosnak, didaktikusnak és túlságosan énközpontúnak tűnt, ráadásul az "olyan szeretni való vagyok, hát, nem?" affektálás sem segített az elfogadásban. Benedek azonban szerencsére némileg továbblépett. Először is az, hogy az új albumot zenekarként hozták össze, sokkal gazdagabb élményt ad, és az egó is kicsit elvész benne. Mernek kísérletezni, de tudják a határokat, a nagyszámú közönség pedig hirtelen kap egy jó adag igazi indie-t (néhol a régi, még jó Coldplay-t is megidézve), sőt, csipetnyi shoegaze-t, és remélhetőleg együtt érnek majd a zenekarral, ha eddig nem sikerült maguktól. Működnek a lassabb számok is (sőt), és klasszik sláger is akad, nekem legalábbis a "Boldoggá akarlak" totál beakadt a fejembe, ráadásul ki az, aki első hallgatás után nem dúdolja a "Soha nem veszi fel"-t? Kellemes meglepetés, még akkor is, ha Zombie Girlfriendes múltból kiindulva várható volt, hogy alakul ez még.
Deep Glaze: Pressure – 2017
A helyi neopszichedelikus robbanás egyik fontos alkotóeleme a Deep Glaze, új anyaguk pedig több itteni műfajtársukhoz hasonlóan szépen megállja a helyét külföldi összehasonlításokban is. Az alapítók görög gyökerei nem igazán jelennek meg, viszont azért jó néhány műfajból kikacsintás szerencsére igen (még posztpunkos is), talán ezek a percek a legélvezetesebbek, hiszen azért a psych-panelekbe bele lehet fáradni, a zárószám zúzása meg aztán még jobban árnyalja a képet, és jóleső robbanás is.
Carson Coma: Cavepaintings EP – 2017
A magyar neopszichedelikus színtér legfiatalabbjai (páran még csak most fognak érettségizni), de ha valaki azt hiszi, hogy akkor ez biztos valami gimibuliba illő valami, az téved. Meglepően magabiztosan nyúlnak a régi és az új pszichedelikus zenék eszközeihez, például jó néhány keleties motívumhoz, amiket tök természetesen építenek múltidéző, mégis friss és energikus számaikba. Nyilván sokszor egyértelműen felfedezhetők a hatások, pl. a Middlemist Redé, de azért első EP-hez, és az első korszak lezárásának pont jó ez így is. És tök jó, hogy zajongani is tudnak, én abból mindig elbírok többet is...
Models Can't Fuck: Models Can't Fuck EP - 2017
Napsütéshez illő, dreampopos-afrobeates-lötyögős szösszenet a legtöbb rejtett slágerrel rendelkező magyar zenekar, az EZ Basic alapítójától, Szarvas Árpitól.