Most már biztos: ez az év a magyar underground zenekarok pezsgésétől hangos. Kis túlzással ez az egész albumajánló csak a magyar blokkért érdekes. Amúgy pedig sok ismert név, sok vállvonogatás az elmúlt két hónap indie/alter/stb. újdonságait hallgatva. Az összes link albumokhoz, klipekhez vezet, hallgass bele minél többe!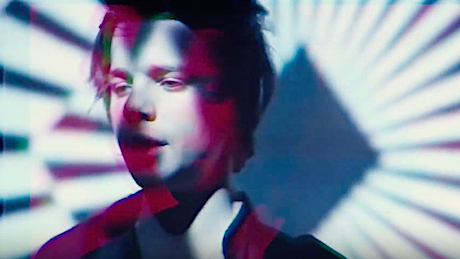 Szokás szerint nézzük először, melyek azok a nevesebb előadóktól származó újdonságok, amikhez valószínűleg sosem térünk vissza. Csalódás az Archive tavalyi, majdnem tényleg jó albuma utáni filmzenésedés, a Radio Dept. megbízható, de azért túl langyos, finom indie popja, a White Lies Killers-es stadionindie-je, és ha már viszonylag gejl, rádióbarát hatásvadászatról beszélünk, ott a Kaiser Chiefs viszonylag meglepő, túl popos kanyara, a Two Door Cinema Club aktuálisa, a The Naked And Famous elfajulása, a Sleigh Bells keménykedő gitárokkal büntetője vagy éppen a Crystal Fighters néha majdnem pont kellemes boldogságadaggal rendelkező, de aztán gyomorforgató EDM-be hajló újdonsága. De hogy ne mondjátok, mennyire sznobok vagyunk, a Sonic Youth legendás nagyasszonyának, Kim Gordonnak a Body/Head projektje legalább ennyire hallgathatatlannak bizonyult, igaz, tök hülyeség összehasonlítani a popzenét a kísérletivel.

Elment – szimpátiával hallgattuk, de nem okozott maradandó élményt:

Ilyen most nagyon sok akadt az ismertebb nevek közül is, ezért csak 1-2-t emelünk ki klippel. Például kedvenc, munkamániás garázsos-retrós-pszichedelikus bandánk, a Thee Oh Sees megint kiadott egyet ebben az évben, okés ez is, de lehet, már besokalltunk, a pszichedelikus, retro rockos vonalban erős Elephant Stone a 80-as évek popjával kísérletezett hullámzóan, a nagyon brit The Courteeners még mindig kedves, csak túlságosan súlytalan, az Iceage énekesének Marching Church zenekara tovább megy a Nick Cave által kitaposott úton, de elég laposan.
A Phantogram sok más előadóhoz hasonlóan elpoposodott sajnos, ami nem borzalmas, de nem is üdvözlendő, a psych popos, Madchestert idéző, ausztrál Jagwar Ma új anyaga nem tudott az előzőhöz felnőni, bár a vonalat nagyjából követik tovább, a belga indie siker Balthazar beleszarósan éneklő frontemberének Warhaus nevű szólóprojektje is okés, de nem túl izgalmas, a The Wytches néhol keményebb garázsindie-je akár még be is találhat, a nagy múltra visszatekintő Lambchop nagyon kellemes adult alternative anyaggal tért vissza, az új The Growlers garázspopos, tinglitangli csalódás, a korábban shogaze-e elemekkel operáló Virginia Wing szintikhez fordul, ami szórakoztatóan kísérletező, de...
A singer-songwritereket szeretjük, de azért otthon nem hallgatjuk agyon: Conor Oberst, Benoit Pilouard, a Bell X1 andalító-felnőttes indie-t adott ki (megint), az argentin Las Kellies érdekes a dream pop-new wave hatásokkal, csak erősebb számok kellenének, az Empire Of The Sun új albuma olyan elektropop, ami senkit se zavar, de nem is lehet rajongani érte, a Wolf People pszichedelikus retro rock-ja korrekt, Moby is bejelentkezett egy gitáros, energikus, de túl hatásvadász albummal (bár a linkelt éppen egész jó szám), az Electric Six humorát meg a Gay Bar óta értjük, de még mindig nehéz elköteleződni irántuk. Ha valaki egyperces, punkos számokra vágyik, ott a Girl Tears aktuálisa, ha meg pszichedelikus indie world music-ra, hallgassa meg az igazán különleges, svéd Goat újdonságát.
Kedvelt – bármikor szívesen meghallgatjuk:

Motorama: Dialogues - 2016
Kedvenc orosz posztpunk bandánk megint hozza a szokásos, egyszerre könnyed és egyszerre szomorú, elegáns számokat, hol mozgalmasabban, hol kevésbé. A régi rajongók nem csalódnak, a potenciálisak pedig nyugodtan kezdhetik ezzel is.
Skinny Girl Diet: Heavy Flow - 2016
Szétcsúszott, zajos, lo-fi 90es altercsaj zene, feminista grunge-punk. A Babes In Toyland vagy éppen a Hole juthat eszedbe közben. Londoni, debüt album.
Crocodiles: Dreamless - 2016
A szokásos, shoegaze-es zajongás végképp elmarad, sokszor zongora váltja fel, ami nem is lenne baj, ha a dalok olyan magukkal ragadóak lennének. De sajnos nem mindig azok. Persze, az se jobb, ha csak a zaj miatt érdekes egy zenekar, de ha választani kell zajos közepes számok és konvencionálisabb közepes számok között, akkor az előbbit választom.
Nouvelle Vague: I Could Be Happy - 2016
Bár már egyáltalán nem libabőröz, ha punk és posztpunk slágereket bossanovásítanak, azért még mindig kellemes. Hogy az újdonság varázsa tűnt el már rég vagy tényleg jobbak voltak az első albumok, nem tudom, mindenesetre csalódást nem okoz ez a Ramones-t, The Cure-t, a címadó Altered Images-t tartalmazó újabb anyag sem.
The Men: Devil Music - 2016
A zenekar, ami zajosan indult, majd megmártózott a hagyományos, amerikai felnőttrockban, most visszatér a karcos-mérges kiindulóponthoz. Spontán, kirobbanó, nyers, olyannyira, hogy a szövegek egy részét is a felvétel helyszíneként szolgáló próbateremben találták ki.
Repetitor: Gde ćeš - 2016
A szerbek egyik underground sztárbandája marad a grunge-os/posztpunkos vonalon – mérgesek, odacsapnak, ami egy idő után fárasztó, de ha valaki látta őket élőben, az tudja, hogy az albumaik csak iránymutatók a fellépések robbanásához.

Kings Of Leon: WALLS - 2016
A Kings Of Leon annyit dolgozott üres, nagyot mondó stadionindie-jén, hogy már évek óta ciki szeretni őket. Valószínűleg a legtöbb ember szemében ez a mostani, némileg a szimpatikus korszakukba is visszanyúló album is csak egy a hatásvadász óóóóó-zások tengerében. És biztos igazuk van, nekem meg épp jólesett, valószínűleg mert már jó régóta kerültem őket. Hátha te is így jársz, ha nem, akkor BOCS.
Esben and the Witch: Older Terrors - 2016
Megint óriási, éteri, lassan építkező goth ópuszok: szépséges, felemelő, fájdalmas. Négy szám, de nincs 10 perc alatt egyik sem. Hangulat kell hozzá, és a Swans iránti rajongás is segít.
Satöbbi a Black Marble visszafogott, nyomi, szintis indie-jétől a legendás, visszatérő A Tribe Called Quest szuper hip-hopjáig, ami akár ajánlott is, csak picsahülye vagyok ehhez a műfajhoz.

Ajánlott – személyes kedvencek, nem korszakalkotó kötelezők:

TOY: Clear Shot - 2016
A felállás változása talán kevésbé megkapó harmadik albumot hozott a Horrors által a kezdetekben erősen és érthetően támogatott brightoniaknak. A zajosabb shoegaze-elemeket visszafogták a pszichedélia érdekében, ami ugyan legtöbbször szépséges, de ha épp nincs kedved hozzá, akkor szimplán unalmas is tud lenni. Érdemes mégis rááldozni az időt és energiát, mert a nem is mindig letaglózó számok mögött azért ott lapul az az elegancia és ízlés, ami manapság keveseknek adatott meg.
Terry Malts: Lost At The Party - 2016
Mindig bírtuk a Terry Malts fülbemászó, zajos-popos lo-fi számait, amik sokszor egyértelmű Ramones-rajongásról tanúskodtak, a harmadik albumra azonban, érthető módon, már változtatni akartak a bevált formulán, és érettebb, legtöbbször visszafogottabb, és jobban szóló számokat készítettek, nevezhetjük power popnak. Ez elsőre meghökkentő lehet, de szerencsére a fülbemászásról nem feledkeztek meg útközben, és azért nem szakítanak teljesen hagyományaikkal sem. Unalmasabbak lettek? Inkább sokszínűbbek.
The Blind Shake: Celebrate Your Worth – 2016
Minneapolis-i alterpunk/indie rock horrorfilmes, szörfös, pszichedelikus, zajos elemekkel. Energikus, a panelekkel ötletesen játszó, és bár nem egy nagy megfejtés, azért szórakoztató és szerethető tud lenni a vehemensebb és a finomabb pillanatokban is. Érdemes kitartani az utolsó harmadig, mert akkorra jönnek bele igazán. Fél óra, és annyi pont elég is. (Igen, ez az a Blind Shake, akik Swami John Reis-szal adtak ki tavaly egy szuper szörfalbumot.)
Real Numbers: Wordless Wonder – 2016
És megint csak Minneapolis, csak teljesen más attitűddel. Ez a zenekar olyan, mintha az indie születésének egyik legfontosabb kordokumetumáról, a C86 (egy része ITT) válogatásról szedték volna elő. Cuki, lendületes, és hiába tök koppincs, valahogy hitelesen hangzik, talán mert annyira benne vannak ízlésileg ebben a korszakban.
Various Artists: Killed By Deathrock - 2016
És ha már múltidézés, itt egy válogatás a Sacred Bones kiadótól, ami nem csak hasonlít egy letűnt korra, de konkrétan a 80-as évek elejéről szemezget méltatlanul elfeledett posztpunk/goth számokat mindenféle országból. Frusztrált belgák, kirobbanó dánok és a többiek. Egy igazi csemege erős nosztalgiafaktorral. 2014-ben jelent meg az első válogatás.
Magyarok:

Amilyen csalódást keltő volt az elmúlt 2 hónap külföldi indie/alter/stb. termése, olyan izgalommal lehetett a hazai tehetségek felé fordulni. A nagy öregek közül a 30 éves Tudósok jelentkezett egy igazi, hagyományos, szürreális jazzes-punkos-funkos Tudósok-lemezzel, és az Európa Kiadó is visszatért megint kritizálgatni, új rajongókat azonban aligha szereznek ezekkel. Érdemes figyelni a fiatal indie folkos előadók személyes hangulatú, jól sikerült anyagaira: Platon Karataev, Zanzinger, és ha már az intim hangulatnál tartunk, érdemes meghallgatni a HS7 (és most a Pegazusok Nem Léteznek) Németh Robijának szinte a semmiből előbukkanó, sok közreműködős, elmélkedős szólóalbumát is. Egyébként a Pegazusok linkelt száma is egy új, 2-számos kislemezről származik, és épp ide illik. A Fran Palermós Henri Gonzóval megbolondított Signore Crust lebegős psych-pop, "szomorú szörf" EP-jét még tavaszról pótoltuk, és ha már szörf (bár ez tényleg igazi, tradicionális), ott a Keeymen 2-számosa is. De meghallgattuk a Kolin új, elég összeszedett, de túl langyos pop albumát is. Na, de amikre ezúttal jobban figyeltünk:

Middlemist Red: Ripple Soul - 2016
Az első, megérdemelten, ugyanakkor meglepően elsöprő sikerű album után felfokozott várakozás előzte meg a Ripple Soult: folytatják a bevált psych-rock recept alapján vagy elpoposodnak, elmagyarosodnak, netalán új utakra lépnek? Szerencsére az utóbbit választották bátran és nagyon összeszedetten. A pszichedéliával nem szakítottak, de sokkal gazdagabbá, érettebbé tették a hangszerelést: előkerült pl. az elektronika és sok olyan finom effektezés, amik alapján jól beazonosítható a Horrors hatása. Konkrétan 1-2 szám egy Horrors-albumon is szerepelhetne, de bánja ezt valaki? Dehogy, ellenkezőleg! A zenekar most kezdett el igazán felnőni, és csak remélni tudjuk, hogy egyre gyarapodó közönség követi őket ebben is – az albumbemutató koncert alapján ezen nem kell aggódni, és azon sem, hogy élőben meg tudják-e tartani a stúdióanyag színvonalát (igen). 
Ricsárdgír: The Dark Side Of The Moon - 2016
A Ricsárdgír tovább diadalmenetel a Bizottság-vonalból kiinduló, de nagyon is mai szintis-gitáros katasztrófazenéjével: szabadszájú, szarkasztikus, kritikus, vicces, energikus – minden eddiginél kreatívabban és koncentráltabban, de úgy, hogy az amatőr báj sem vész el. Persze, a beszúrt klip jó régi, de megunhatatlan.
Panel Surfers: Redroom – 2016
Ha szeretnél egy olyan, szörfös és egyéb szórakoztató elemeket bevető, lo-fi garázsrock/garázspunk zenekart hallani, ami felveszi a versenyt az angolszász hasonlókkal, akkor mindenképp hallgasd meg ezt az energikus, néhol dühös-sötét, néhol könnyeden viccelődő albumot. Sok ilyesmit hallottunk az utóbbi pár évben? Hát, persze. De attól még ők tényleg lelkesedéssel és nagy erőbedobással próbálkoznak vele. Szép debüt.
The Beans: Glitch - 2016
Pécsről származó, ígéretes garázsrock zenekar - és egy kihagyhatatlan pótlás júniusról. A 60as beat keveredik a 90es grunge-dzsal, erős Ty Segall hatással. Vehemens, ötletes, kompromisszummentes, tele jó számokkal.
Dope Calypso: Mau Mau – 2016
A Dope Calypso a kicsit zajosabb, garázsosabb, lo-fi-abb előző album után egyértelműbb, poposabb számokat írt a folytatásra, amik többségéből ugyan nem derül ki, hogy amúgy mekkora energiabombák élőben, viszont az igen, hogy érdemes megnézni és hallgatni őket most is. A záró 7 és fél perces ópusz messze a legszórakoztatóbb minimalista szövege ellenére is, kár, hogy nincs több hasonló, mert néha bizony belebambultunk ebbe a könnyen átsikló power-pop lendületbe.
EU Cannibal: Scum - 2016
Először is, köszönet a 444.hu-nak a találatért és az interjúért. Ezekből kiderül, hogy az Instagramot felkavaró, 19 éves, jelenleg Olaszországban élő Berényi Bianka áll a név mögött, és hogy nem egyszerű eset. Minimalista electrója hol Miss Kittint, hol a Crystal Castles-t idézi (persze, csak nyomokban), de ha kell, a hardcore technóhoz nyúl. És közben faarccal osztja a dekadenciát meglepően szórakoztatóan.
(A címbeli Hyundai ezen az albumon található)
BULBS: Seriously? - 2016
Skandináv érzékenységű, 3 számos electropop EP a poposabb témákra vevőknek. Szinte bosszantóan fülbemászó, és majdnem mindig átcsúszik patetikusba, de azért megragad a hallgathatóság határán. A címre kattintva hallgathatod ezt is, különös tekintettel a címadó számra.

Nekünk ennyi új zenére volt most erőnk/energiánk, plusz amik be se kerültek. Te tudsz valami aktuális, kihagyhatatlan ideillőről? Oszd meg velünk kommentben!