Kísérletező Twin Peaks-hódolattól hömpölygő technóig sok friss megjelenés, és a beismerés: a posztrock még mindig tud lenyűgöző lenni. Valamint külön magyar blokk megint. Kattints a linkekre az aktuális underground/indie/elektronikus/ahogy tetszik zenékért: az albumcímek és az előadók nevei Deezer/Spotify/Bandcamp/YouTube elérhetőségre visznek, fülelj, találj új kedvenceket!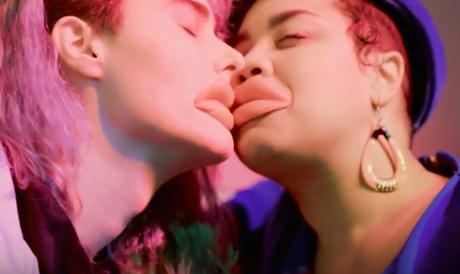 De kezdjük azokkal, amiket valamiért muszáj volt meghallgatni, meg amúgy kedvelünk, ám nem sikerült különösebben kötődni hozzájuk. Ettől még, persze, neked jól jöhetnek, sőt nekünk is néha. Ott a Weezer kedves stadion college rockja, a Hüsker Dü és a Sugar Bob Mouldjának újabb igazi amcsi, a Thermals többnyire vaskos, valamint a The Joy Formidable gyenge közepes indie rockja vagy a White Denim eljelentéktelenedett soulos rockja, illetve a Mean Jeans szemüveges punkrockja. Poposabb oldalról az új, laposan hallgatóbarát M83, a szintis Dinner-album, amit mintha egy zoknibáb énekelne, a Yeasayer érdektelen pszichedelikus popja, a Field Music langyiindie-je, a Frightened Rabbit grandiózus nyavalygása, de Bibio friss cucca is max. kellemes gitáros-elektronikus. Ortodox Blixa Bargeld-rajongóknak pedig Teho Terdóval készített egy lassú albumot a Mester. Satöbbi, satöbbi.

Most különösebb rangsorolás nélkül az általunk valamennyire is kedvelt friss albumok:

Autolux: Pussy's Dead – 2016
A zajokkal, posztpunkkal, elektronikával kíséretezgető trió hat év után tért vissza új albummal – nem mintha eddig tétlenkedtek volna: a dobos, Carla Azar például Jack White albumain játszott, és még a Frank című filmben is feltűnt. Ezúttal pár lépéssel továbbhaladnak az elektronikus bütykölésben, és bár az 1-2 kiemelkedő pillanathoz a legtöbb, túl késői csavart hozó psych-popos szám nem tud felnőni, a Beyoncéval is dolgozó producer, Boots és az egész stúdiómunka durván feldobja a végeredményt.

King Gizzard & The Lizard Wizard: Nonagon Infinity - 2016
A főleg 60as garázs- és pszichedelikus rock-ot, szörföt vagy akár krautrock-ot és sok egyebet vegyítő ausztrál zenekar 2010 óta nyolcadik (!) albumát adja ki, és amennyire híresek energiától robbanó koncertjeikről, annyira sikerült is ezt a stúdióban visszaadni. De a fő érdekessége mégis az, hogy egy zenei Möbius-szalag lett belőle visszatérő motívumokkal, és úgy, hogy az utolsó szám pontosan illeszkedik az elsőhöz, így mehet a végtelenségig loopban az egész anélkül, hogy megtorpanna. Ha unod is már manapság ezt a sok 60-70es garázsos-pszichedelikusat, ez akkor is elsodor.

Kid Congo & The Pink Monkey Birds: La Araña Es La Vida - 2016
Kid Congo Powers, azaz Brian Tristan tagja volt a Gun Clubnak, játszott a Cramps-ben és a Nick Cave & The Bad Seeds-ben, és szólóban is kiadott már pár fasza albumot, de talán most jött össze a legjobban minden. Garázsrokkos, szörfös, rockabilly-s, punkos, pszichedelikus, blues-os, és tele van energiával. Idén 57 éves, de ennek semmi, tényleg semmi nyoma. (Sajnos az elérhető, beszúrható videós számoknál kb. csak jobb van a lemezen, de ez van, hallgasd meg az egészet!)

PJ Harvey: The Hope Six Demolotion Project - 2016
A két Mercury-díjas legenda már olyan, mint egy költő/író, aki éppen dalba szedi gondolatait – előző albumán a háború volt a központi téma, most a címadó, lerobbant környékeket felújító, de az ottani, lerobbant népeket elüldöző építkezésről énekel, illetve inspirálták koszovói vagy afganisztáni utazásai is. A zenei megvalósítás még mindig csodálatos, a gitár mellé be-bekúsznak a fúvósok is, a hangja meg, hát, igen... bármiről énekel, azt jó hallgatni. Ám míg a 90-s években vagy a kétezres évek elején megragadta a szívedet, összeszorította, a következő pillanatban pedig a földhöz vágta, jó ideje mind a témák, mind a zene inkább intellektuális időtöltést hoz, mint zsigerekre is ható örök kedvenceket. A régi PJ Harvey jobban megfogott, ez a PJ Harvey viszont grandiózusabb problémákról szól. Egy biztos: sosem árt hallgatni.

The Dandy Warhols: Distortland - 2016
A csúcson már rég túl vannak, az új album utolsó sora pedig a Halálos Fegyver visszatérő poénja: "I'm too old for this shit". De azért nem kell leírni őket, hiszen az előző anyagukon is akadt kedvenc (sőt, EZ is), és ez sem a kukában végzi, meg minek mindig a csúcson lenni. Újdonságot ugyan nem hoznak, de nyegle, ironikus, néha zajos underground popzenéjük most is jólesik, még ha durranhatna nagyobbat is.

Future Of The Left: The Peace & Truce Of Future Of The Left - 2016
Kemény, de szellős, apokaliptikus, de éleslátással és humorral teli ötödik album a wales-i zenekartól. Egyszerre karcos és (szűk körben) hallgatóbarát alternatív gitárzene szuper hangzással, karizmatikus, sötét és szürreális témákat hozó énekessel. Egyébként ahogy előző anyagukra, erre is közösségi finanszírozással jött össze a pénz – mindössze 3 óra alatt.... Ádáz cucc.
Explosions In The Sky - The Wilderness - 2016
Ha rég hallgattál posztrockot, és miért hallgatnál gyakran, ez akkor is biztos betalál. A tényleg méltán sikeres texasiak hírnevükhöz illő hetedik albummal jöttek ki, és én még mindig sajnálom, hogy nincs rajta ének. Mintha egy "coming of age" film megható zenéje lenne: érzékeny, bölcs, néha zajos. És hibátlan, főleg, ha egyben hallgatod. A hiba inkább a műfajjal magával van – nekem. De ez meg az én hibám. Ha már a műfajnál tartunk, ajánlott még a Hammock álmodozós, szépséges albuma, és a Mogwai is kijött egy dokufilmzenével.

Bleached: Welcome The Worms // Tacocat: Lost Time//The Coathangers: Nosebleed Weekend - 2016
Ez itt a koolcsajos blokk, még ha nem is biztos, hogy teljesen egy kalap alá vehetők. Hol a 60as évek Phil Spector-os, csajos cukiságaiból, hol a 90-es évek riot grrl-jéből vagy indie-jéből, hol a posztpunkból, punkból merítkeznek, de lényeg, hogy ezek a zenekarok összegyúrják az összes ilyen hatást egy DIY garázspunkos, indie-rockos egyvelegbe, ami ellenállhatatlanul szerethetővé és menővé teszi őket, akárhányszor melegítik is fel ezt a káposztát... vagy mi... Most a pure fun mellett szikárabb, rockosabb oldaluk is többször előjön, ami kevésbé bájos, de, hát, az élet egy habtenisz, és a szél mindig elfújja a labdát.

The Last Shadow Puppets: Everything You've Come to Expect – 2016
Az Arctic Monkeys Alex Turnerje és az egykori Rascals szólóban nyomuló Miles Kane-je felélesztette a 2008-as projektet, de a kora-húszas, éppen befutott srácok közben éppen-harmincas nagyon sztárok lettek, és magabiztosságuk vagy élesebben fogalmazva arroganciájuk már átüti az öniróniát (főleg a nyílt szexuális utalások terén). Persze, ez nem is lenne érdekes, ha a dalok megkapóbban sikerültek volna. Owen Pallett megint pakolt bele vonósokat, de a debütalbumhoz képest kevésbé fordulnak a 60as évek melodramatikus popjához. Azért jó őket hallgatni akkor is, ha nem sok szám marad emlékezetes erről az albumról.
Parquet Courts: Human Performance - 2016
A karcos-punkos lo-fi garázsbanda átment a legendás Rough Trade kiadóhoz, és megszelídült. Ez egy érzékeny, okos, visszafogott album személyes témákkal és New York-i hangulattal, ami szerethető, értékelhető, de talán egy kis lendület, néhány sláger és ötletes zenei megoldás jót tett volna neki.

Suuns: Hold/Still - 2016
A kísérletező montréali srácok ezúttal indusztriális elektronikus elemekkel teli, sötét pszichedelikus albummal jeletkeznek, amiben megfelelően elbaszott a hangulat, a hangzás szuper, ének rendben van, mégis hiányérzete marad a hallgatónak. Mert ha már ilyen mélyre tévednek, akkor ki is lehetne ezt maxolni, ahogy a Liars tette utóbbi két albumán, így viszont többnyire elmarad a katarzis.

The Field: The Follower - 2016
Alex Willner már jó pár éve csinálja ugyanazt: hosszú, monoton, lassan és akkor is alig építkező technoszámokat pakol össze, amik hol borongósak, hol megnyugtatóak, de mindig sikerül egy sajátos atmoszférát teremteniük. Ha nem unod, tetszeni fog.

Moderat: III - 2016
A Modeselektoros srácok és Apparat harmadik albumukra még jobban ellágyultak, talán túlságosan is. Elektronikus soul, ahogy a Pitchfork írja. Ami szépséges, fájdalmas, ám kevésbé vág mellbe, már ha azt szeretnéd, hogy mellbe vágjanak, ahogy azt korábban pl. ők így együtt is elérték már.

Programm: A Torrid Marriage of Logic and Emotion - 2016
Torontói fiatalok szomorkás, ugyanakkor reményt keltő dream pop/shoegaze debütje a műfaj szerelmeseinek.
Black Market Karma - Plastic Hippie - 2016
Amolyan shoegaze-ből is merítő pszichedelikus indie Londonból, kellemesen el lehet hallgatni, de azért túl hosszú massza az egész.
Essaie Pas: Demain est une autre nuit – 2016
Minimalista szintipop egy montréali házaspártól: dekadencia, francia ének, velünk élő múlt, aminek helye van a jövőben is. Bár már februárban megjelent, mostanra kedveltük meg.

The Limiñanas: Malamore – 2016
A perpignani házaspár ugyanazt csinálja, mint jó pár éve, de tényleg pont ugyanazt: sok vintage pszichedélia, némi yé-yé, francia rászövegelés, szexi, dekadens hangulat olyan hatásokkal, mint Gainsbourg, a Velvet Underground vagy épp a Jesus & Mary Chain. Sajnos az új albumot kicsit fáradtabbnak éreztük, ha az önismétlés nem is zavarna magában. Viszont feltűnik a kultikus Peter Hook:

Cate Le Bon: Crab Day – 2016
A wales-i, sötét témákkal előszeretettel játszadozó singer-songwriter csaj negyedik albuma. Bolond fordulatai és nyugtalanító személyisége kellően érdekessé teszik (erre a 36 percre biztosan), ha éppen furán rezgő, mégis behúzódó hangulatban vagy.

Wire: Nocturnal Koreans – 2016
A 70es évek legendás art-punkjai idős korukban is eleget tesznek hírnevüknek, ezt akár tavalyi, Wire című albumukon is bizonyították melankolikus, nagyon fülbemászó számaikkal. E mostani gyűjtemény ugyanakkor keletkezett, és bár nem fair és nem is helyes azt mondani, hogy a resztli, mégsincs annyi erős pillanat benne, mint elődjében.
Xiu Xiu: Plays the Music of Twin Peaks - 2016
Az eredeti Twin Peaks-zenéket maximálisan tiszteletben tartó, ám a Xiu Xiu-ra jellemző kísérletezőbb, szétcsúszottabb, elborultabb újraértelmezés azoknak, akik a finom horrorjazz mellé egy karcosabb-zajosabb alternatív aláfestést is el tudnak képzelni a Twin Peaks-univerzumhoz. Méltó, a Lynch-i szürreál hangulatát tökéletesen hozó fejhajtás erős idegzetűeknek. (Türelmetlenebbek 6 perc körültől nézzék a videót...)
Lush: Blind Spot EP – 2016
Hát, ez inkább érdekesség, bár annak kellemes. A 20 éve dobosuk öngyilkossága után feloszlott, a 90es évek egyik legsikeresebb és legslágeresebb shoegaze-britpop zenekara visszatért. Nem hiszem, hogy ezzel a rövidke kiadvánnyal sok új rajongót szereznek, de akik szeretik a Lush-t, és jó páran vagyunk így, nagy örömmel hallgatnak bármilyen életjelet, főleg, ha ez esetleg csak egy ráhangolódás egy hosszabb és erőteljesebb albumra. Szép, simulékony, keserédes dalok egy zenekartól, akik nélkül a 90-es évek kevésbé lett volna szórakoztató. Fiatalabbaknak: az megvan, hogy az énekesnő japán-magyar származású, és Miki Eleonora Berenyinek hívják?

John Frusciante: Foregrow EP - 2016
Folytassuk a meglepetéseket a leginkább a Red Hot Chili gitárosaként elhíresült Frusciantéval, aki szólóprojektjeiben jóval nagyobb szabadságot élvez természetesen. Ezúttal a Record Store Day-re adott ki egy (elvileg már korábban rögzített) 4-számos EP-t, ami nemhogy nem gitáros, hanem full elektronikus. Bugyog a sav, áradnak a szintihangok – szándékolt múltidézéssel. Azért a címadó számban énekel is...
Higher Authorities: Neptune - 2016
Ráadásként még egy érdekesség a végére: Clinic-tagok levert-pszichedelikus dubja, ami inkább tűnik szórakozásnak a részükről, mint nagyon komolyan vett dolognak, de, hát, nekünk se kell mindent olyan komolyan venni.
És a magyarok:

Ömlenek ránk a magyar albumok is, nem is térnénk ki mindre Petruska Andrástól Jónás Veráig. De hogy néhányat említsek: ott a fiatalos alterrock elég összeszedett képviselője az Esti Kornél aktuálisa, az egykori, trip-hopból induló szegedi underground üdvöske, a Tha Shudras, ami az X-Faktor után már végképp olyan poppályára lépett, ami nem a mi köreinket érinti, szintén újdonsággal jelentkezett a Blahalouisiana, ami kellemes, indie-közeli pop, nem sok vizet zavaró EP-vel jött ki a szintis-popos vonalra váltó The Moog, a Horányi Juli nélküli mïus érdekes elektronikus albummal keltett feltűnést, a Musica Moralia nagyon türelmeseknek szánt zongorás singer-songwriter cucc, Barkóczi Noémi egy nagyon szimpatikus egyszálgitáros gyűjteménnyel hallatott magáról, a Veszélyes Faszfej pedig elég szórakoztató hipszterpunk. Kettőt azért mégiscsak kiemelünk:

Hó Márton és a Jégkorszak: Itt vagyunk – 2016
Amikor kijött a szuper 1981 című szám a megjelenésre váró albumról, akkor két dolgot lehetett sejteni: 1. ez az anyag erősre sikerül, 2. Szőke Barna (MYGL) elektronikus zenékhez fűződő vonzalma jelentős befolyással lesz. Részben bejöttek, végül is. Bár (az időközben a Gustave Tigerben is tevékenykedő) Hó Marci szimpatikus, szándékosan egyszerre éleslátó és kedvesen esetlen szövegei még mindig jól általánosíthatóan és védjegyszerűen sok sorismétléssel festik le élete nagy kérdéseit/helyzeteit a hogyjutottunkelidáigtól a péntek esti nemkimozduláson át a Beat On The Brat-es estékig, azért zeneileg a vártnál kicsit csupaszabbak lettek a számok, és nem is kapunk belőlük eleget. Valószínűleg csak a túlbuzgó szurkoló hiányérzete ez, amúgy tök rendben van: Hó Marci idézhető soraival, fülsimogató, hol akusztikus gitáros, hol kicsit shoegaze-es, hol kicsit elektronikus zenéjével még mindig talán a legérdekesebb dalszerző a korosztályában. Meg amúgy is.
40 Days: No Plan – 2016
Az azóta a Gustave Tiger-be távozó, Unknown Child néven is alkotó Szurcsik Erika személyisége, hangja és az őt tökéletesen kísérő, fülbemászó-álmodozós gitárzene rögtön egyik hazai kedvencünkké tette 2013-ban a 40 Days-t, azóta viszont sok minden változott. Bár maradtak Bákonyi Ádám összetéveszthetetlen riffjei/dallamai/szólói, új, a váltás utáni elvárásoknak egész jól megfelelő énekesnőt (Sánta Fanni) és egy sokkal rockosabb vonalat kaptunk. Na, nem azt a motoros találkozósat, hanem ami Ádám nyilatkozata szerint a Thin Lizzy-n, a Led Zeppelinen vagy Alice Cooperen alapul, mégis mainak és DIY-nak hangzik, nevezhetjük indie rocknak. Azért akad itt pszichedelikus és zajos momentum is, kár, hogy csak ennyi. Minket eléggé megosztott: volt, aki akadékoskodás nélkül megbarátkozott vele, más húzta a száját a rokkhangzáson és a szólókon, de az biztos, hogy ebben az új 40 Days-ben még mindig megvan az, amiért megszerettük – kinek jobban, kinek kevésbé.