A Normafa Records független label már két éve gyűjti közösségét, segít olyan magyar underground zenekarokat (a Camp Koalától a Mayberian Sanskülotts-on át a The Somersault Boy-ig), amelyeket egy kis összefogással talán még több emberhez lehet és érdemes eljuttatni. A kiadó egyik, jelenleg is aktívan közreműködő alapítója, Nagy Bence (Belle Belle) adott ezúttal egy kis betekintést, hogyan működik ma Magyarországon egy közösségi szellemű kiadó, és milyen újdonságok várhatók tőlük a közeljövőben.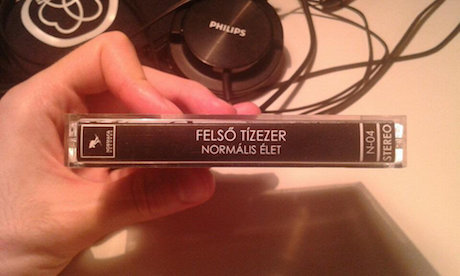 Miért alapít ma valaki indie labelt? Mit kap a Normafa Records-tól egy hozzá tartozó zenekar?
A Normafa Records nem csak kiadó, hanem kollektíva is. Segítjük egymást csomó mindenben, van közös próbaterem, kölcsönadunk egymásnak cuccokat koncertekre, stb. Ezen kívül fontos még, hogy a zenekarok hype-olni tudják egymást pusztán azzal, hogy benne vannak a kiadóban. Közösen kialakítunk egy brandet, ami elképzelésünk szerint segít kialakítani egy közös közönséget. Egyébként azért alakult, mert baráti társaságként már előtte is működött ez a csapat, és úgy gondoltuk, hogy egységben az erő.
Hány zenekar tartozik jelenleg hozzátok? Mi alapján vesztek be valakit ebbe a közösségbe?
Jelenleg 10 projekt tartozik a Normafa zászlaja alá. Elsősorban akkor veszünk be valakit, ha jó zenét csinál, de ezen felül fontos, hogy jól tudjunk együtt dolgozni is az illető zenekarral/zenésszel, szóval az is lényeges, hogy nagyjából egy húron pendüljünk.

Mennyi erőfeszítéssel jár ez részetekről? Előfordulhat, hogy túl sok fele kellene figyelni?
Tíz zenekarnál annyira nem jelennek meg sűrűn anyagok, hogy ebből bármiféle nehézség származzon, és vagyunk rá elegen, hogy megoldjuk, ha mégis felmerül valami.
Hogyan tudjátok megteremteni az anyagi feltételeket a működéshez?
Rulett és egyéb szerencsejátékok. Egyébként nem kell hatalmas költségvetés ehhez a dologhoz.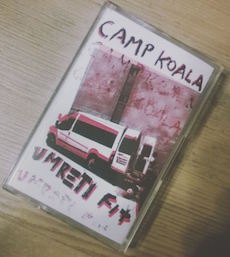 Sok mindent megjelentettek kazettán is. A kazettagyártás poén, nosztalgia, trend vagy személyes szerelem?

Leginkább ezek mindegyike. Szerintünk az a korosztály, akit érint az egész dolog, már nem nagyon gondolkodik fizikai formátumban, így pusztán esztétikai alapon választottuk a kazettát.

Hogyan juttok el a felvételtől a fizikai megjelenésig?
Elég egyszerű folyamat, miután minden érintett személy elégedett a mastereléssel, és megvan a borítódesign, elküldjük ENNEK AZ ÚRNAK az egészet, és ő elkészíti a kazettákat.

Izgalmasan alakult eddig 2016 is a Normafánál: több újdonság, pl. a Camp Koala-album jött ki nemrég. Várható még új kiadvány idén?
Igen, a Camp Koala-album mellett kijött még Charles B. Barkin (a Mayberian gitárosának) szólólemeze, valamint a Musica Moralia-album. Hamarosan befejezem a Mayberiannel is a nagylemezüket, az nyár táján lesz kész előreláthatólag, megjelenik egy imanexperiment anyag is, Kristóf Norbival összeraktunk egy EP-t – napok kérdése, hogy kijöjjön, hamarosan egy Platon Karataev lemezt is hallhatunk, ami Czk. Sebő új projektje két barátjával, valamint hamarosan a saját projektemmel is (Belle Belle) kiadok valamit. Egyelőre ennyiről tudok.

Az alapítás óta eltelt két évben mit sikerült megvalósítani az eredeti tervekből és mit nem? Változott a hozzáállásotok? Hogyan szeretnétek folytatni a közeljövőben?

Az alapítás utáni első egy év elég meddő időszak volt. Kellett pár változtatást eszközölni, de a második évben már elégedettek voltunk a dolgok alakulásával. Én személy szerint úgy érzem, hogy lassan, de biztosan épül a dolog. A közeljövőt illetően éppen dolgozunk egy nyomtatott kiadványon, amit szeretnénk legalább évszakonként megjelentetni új tartalmakkal. Ezenkívül folyamatosan szervezzük a label nightokat, keresünk megfelelő előadókat, szeretnénk stílusilag is bővíteni a kiadót. Most egyelőre túlsúlyban szerepelnek a gitáralapú zenék, de jó lenne, ha legalább ilyen mértékben lennének elektronikus projektek is.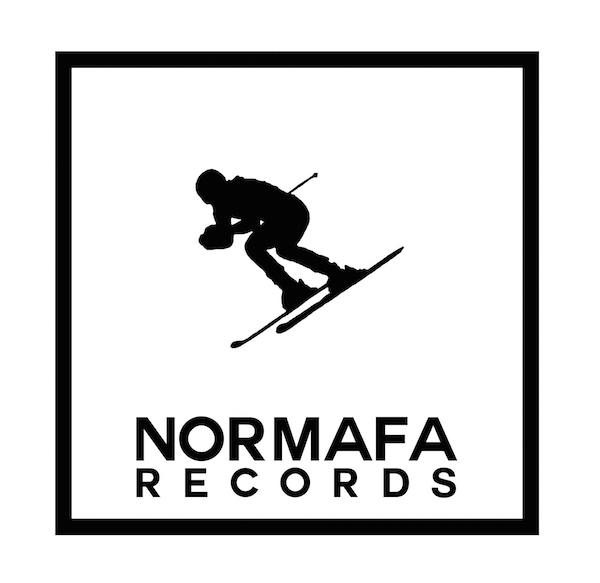 A Normafa Records honlapja
A Normafa Records FB-oldala
A Norma Records Soundcloud-oldala
A Normafa Records következő label nightjának eseményoldala