Elszintidesedett queercore kedvenctől posztumusz felszabadultságig sok újdonság, plusz az év szó szerint legtökösebb albumborítója került a szórásba, és néhány nagy név, akik inkább érdekességként szolgáltak ezúttal. Bevallom, most kezdtem csak durván kihasználni a streamlehetőségeket, ezért irgalmatlanul sok unalmas indie/alternatív/stb. albumot futottam végig, te ne tedd. Ez sem egy erős február, de lehet, hogy csak én keresgéltem rosszfelé. Kattints a linkekre: az albumcímek és az előadók nevei Deezer/YouTube elérhetőségre visznek, találj új kedvenceket!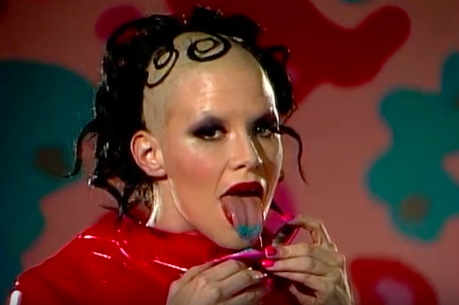 Az irtózatos felhozatalba olyan érdekességek csúsztak be például, mint
• az Animal Collective számomra mindig is túlértékelt újabb überindie popkísérletezése, 
• a Faith No More Mike Pattonját és a TV On The Radio Tunde Adebimpe-jét is tartalmazó Nevermen, mely az utóbbi alapegyüttesének nyakatekert popját hozza jól, de nem túl érdekesen,
• a legendás, visszatérő Tortoise immár nem túlságosan tűzbe hozó posztrockja,
• a Stereolab atyjának berlini projektje, a Cavern of Anti Matter nyomokban Bradford Cox-ot is tartalmazó, inkább filmzeneszerű albuma,
• a Wolfmother újabb, 70-es évek rockját megidéző, néhol egész Led Zeppelines, de felemás visszatérése,
• a Junior Boys soros, kellemes, de egyáltalán nem megkapó, 80as éveken alapuló elektronikus zenéi,
• az angol experimentális zenész Jesu (azaz Justin Broadrick) és az erős kijelentéseivel is feltűnést keltő Sun Kil Moon (azaz Mark Kozelek) közös, egész jó projekjte, ahol tulajdonképpen a zene csak aláfestés Kozelek RENGETEG szövegéhez, amikkel viszont közelebb jutunk bonyolult személyiségéhez,
• vagy a tavaly nagyon megkedvelt indie-punk-jungle The Garden egyik tagjának szólója, az Enjoy, ami személyesebb, de a tesókontroll azért ráfért volna.
Ezek ezért-azért nem kerültek igazán közel a szívünkhöz, és hajjaj, még mennyi nem a Ra Ra Riottól a Kula Shakeren át a Wild Nothingig, satöbbi, satöbbi, csak hogy 1-2 ismertebbet említsünk. De, persze, hallgassátok meg őket, ha van időtök, vagy amúgy nagyon szeretitek őket, mindegyik tartalmaz jobb pillanatokat.
Aztán, amiket szívesebben hallgattunk: 
School Of Seven Bells: SVIIB - 2016
Természetesen minket is sokkolt a 35 éves alapító, Benjamin Curtis 2013 végi halála, hiszen a kezdetektől kedveltük a SOSB elektronikus eszközökkel is operáló dreampopját/indie popját. Curtis a kórházi ágyban feldolgozta a szintén rákban elhunyt Joey Ramone számát, az I Got Knocked Down (But I'll Get Up)-ot, ami szívszorító búcsúvá vált, ám nem a végsővé, hiszen az énekesnő, Alejandra Deheza (aki Curtis-szel szerelmi kapcsolatban is volt korábban) bejelentette, hogy jó néhány számot felvettek még. Ez tehát az utolsó stúdióalbum tőlük. Egy nagyon jól szóló és jól sikerült elektronikus popalbum mindenféle szerelmi témákkal, ami a tények ismeretében egészen más színezetet kap. Nekünk kicsit túl simulékony és felszabadult, de bőven kiemelkedik a sok hasonló közül.
MONEY: Suicide Songs - 2016
A Pitchfork a Smiths-hez hasonlítja ezeket a fiatal manchesterieket, de nem azért mert zeneileg hasonlítanának rá, hanem mert a lehangoló érzéseket és rázós útkereséseket nagyon szép számokban írják meg. Nem egy táncos album az biztos, de egyáltalán nem olyan lehangoló, mint amennyire a cím sugallja, sőt, inkább reményt keltő. Vagy unod vagy feltöltődsz tőle.
Pinkshinyultrablast: Grandfeathered - 2016
Kedvenc orosz shoegazereink ezúttal keménykedős gitárokkal dobták fel nagyívű, éteri-zajos számaikat, és bár, persze, érthető, hogy valamit csavarni kell a történeten, mi nem ebbe az irányba tettük volna. (A beszúrt szám, mondjuk, pont nem keménykedős.)
Night Beats: Who Sold My Generation - 2016
Egy újabb pszichedelikus garázsalbum ezúttal Seattle-ből. Ha valaki szereti a műfajt, akkor újdonságként elmegy, de igazából nem akarnak egyáltalán meghökkenteni semmivel, csak jól hozni a megfelelő összetevőket. Ez nagyjából sikerül is, de az energiaszint túl alacsonyan marad. 
Alex Smoke: Love Over Will - 2016
Egy furcsa techno album, amiben rövidek a számok, és éneket is tartalmaz. Kár, hogy az első fele erősebb, de igazából a hangulat az, ami miatt érdemes ezt végighallgatni: nyomott, fullasztó, intim. A cenzúrázatlan albumborító pedig tényleg art: már most biztosan az év legprovokatívabban szexuális nő-férfi ábrázolása.

The Fall: Wise Ol' Man EP - 2016
Bár ránézésre a punk/posztpunk legenda Mark E. Smith egy nyugdíjasotthonban különböző pépeket nyammogó bezzegelő, azért most is odavág egyet, nehogy eszünkbe jusson lemondani róla. Ez csak egy EP ilyen-olyan változatokkal, de 1-2 igazi Fall-gyöngyszemet is tartalmaz, hogy az idei év se teljen el a megszokott notórius, zsémbelődő kántálás nélkül.

Burnt Palms: Back On My Wall - 2016
Csajos noise pop Kaliforniából, ami nem ad sok újat, viszont fülbemászó és megmozgató.

Cloudland Canyon: An Arabesque - 2016
A Spacemen 3 Sonic Boomjával és ezúttal volt Flaming Lips és LCD Soundsystem tagokkal együttműködő New York-i kísérletezők ismét visszanyúlnak a krautrockhoz, majd meglepő módon elektronikus űrpopra váltanak. Pszichedelikus, lötyögős, változatos. (Egyáltalán nem ezt a számot akartam választani, de ezt találtam így beszúrhatóan csak...)

Seth Bogart: Seth Bogart - 2016
A Hunx-ként ismertséget szerzett queercore fenegyerek ezúttal előveszi a szintit, és poplemezt készít, már ahogy ő azt elképzeli. Sajnos inkább szimpatikus, mint jól sikerült darab, ezért visszavárjuk az olyan tökéletes lo-fi garázsrakkenroll darabokat, mint EZ a gyönyörű, csúcsbuzi klippel megtámogatott csemege. Pedig még Kathleen Hanna is felbukkan, ahogy ez alább kiderül.

A hónap albuma (mivel ebben a hónapban ez az egy emelkedett ki): 
DIIV: Is The Is Are - 2016
Rég várt második album a kissé túlértékelt debüt után, főleg hogy annyi botrány, drogprobléma és sztárhírekben szereplés (a frontember Zachary Cole Smith csaja a hasonlóan nagy feltűnést keltő Sky Ferreira) után bizonyítani kellett: a DIIV nem csak egy a tinglitangli pszichedelikus hipszterzenekarok közül, amelyik belefullad a drogokba. Cole ezt egy manapság már monumentálisnak tekinthető, több, mint egy órás visszatéréssel kísérli meg, ami egyáltalán nem szakít a lebegős, keserédes, kissé ugyanolyan számokkal operáló előzménnyel, viszont sok színt visz bele a már említett Sky Ferreirától Sonic Youth-utalásokig – cukiságtól a zajongásig. Talán elsőre hosszúnak és egybeolvadónak tűnik, de megéri rászánni az időt, mert egy igazi tehetség méltó megcsillanása.