Tavaly kimaradt, de csak azért mert nem volt semmi jó. Ha megnézitek az idei listát, láthatjátok,hogy 2015 nem volt lagymatag év, odabaszós albumok, rengeteg bólogatás, düh, frusztráció váltogatják egymást. Ilyenek vagyunk: vadak és jók.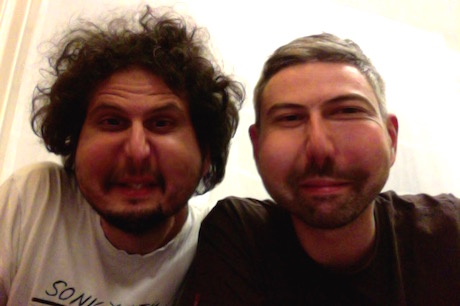 Fufanu - Few More Days To Go (2015)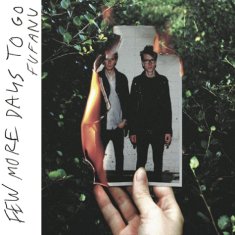 Izlandi fiatalok érzik rosszul magukat, sok szintivel dúsított gitárzaj, sötét tónusú szövegek, beugrik róla sok minden, a Joy Division-tól a She Wants Revenge-ig.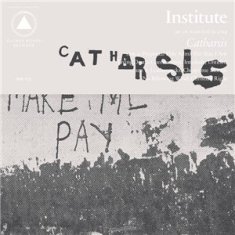 Austini, önmarcangolós, táncoltató, garázsos posztpunk, ami talán az év egyik legszórakoztatóbb nyomorúsága minden kliséje és vicces verbális szélsősége ellenére.  



Lost Boy ? - Canned (2015)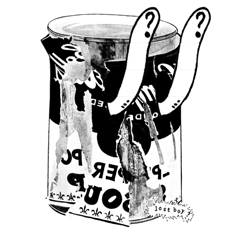 Brooklyni zajos-játékos, 90-es évekből merítő, tempós indie rock, ami annyira fülbemászó, hogy nem lehet ellenállni. Aki a Wavves-et szereti, szerintem ezt is fogja, és a Pixies-rajongóknak is tetszhet. Személyes fun fact: amikor a méltatlanul ismeretlen Celestial Shore Szegeden játszott, megkérdezték tőlünk, mik mostanában a kedvenceink.  Rávágtuk, hogy Lost Boy ?, erre kiderült, hogy az egyik tag legjobb cimbója. Mondta, hogy írjunk Davey-nek, nagyon örülne, hogy Dél-Magyarországon valaki szereti. Nem írtunk. Ki írogat az aktuális kedvencének Ámerikába, ugye... De valahogy olyan emberi volt az egész ötlet. Amilyen a Lost Boy ? zenéje.


POW! - Fight Fire (2015)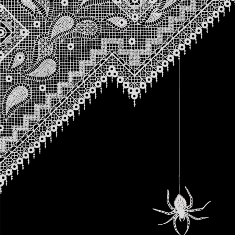 Pörgős San Fransisco-i szintipunk zajos gitárral, lényegretörően. Rövid és szórakoztató: ilyen az, amikor egy zenekar elsöprő lendületben van, és nem viszi túlzásba sem a polgárpukkasztást, sem a rádióbarátságot. Az év egyik legfelrázóbb albuma.

Protomartyr - The Agent Intellect (2015)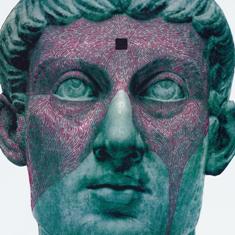 Harmadik albumára érett be igazán a detroiti Protomartyr hol mérges, hol nyomasztó, energikus posztpunkja. Személyes tragédiák, az emberi lélek sötét oldala elegánsan, és most nagyon összeszedett formában. Valahol azt olvastuk erről az albumról, hogy "posztpunk, de annál sokkal több", és ezzel teljesen egyetértünk, tessék csak meghallgatni a "Clandestine Time" vagy az "Ellen" számokat, hisz nyoma sincs elhidegülésnek, dühnek, csupán a keserű belenyugvásnak.


Sauna Youth - Distractions (2015)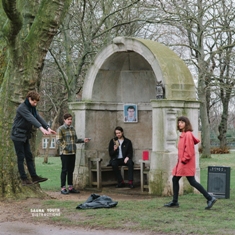 Londoni indie punk, posztpunk, ha úgy tetszik. Fülbemászó, energikus, karcos, az egyik legszórakoztatóbb album idén, ráadásul elejétől a végéig. Tagjai igazi DIY-arcok, és több együtesben is részt vesznek, egyikük pl. a korábbi albumajánlónkban is említett Primitive Parts-ban (ami bekerült volna a 15-ös listába) két Male Bonding-tag mellett. Ha rendeznénk egy koncerttel súlyosbított házibulit, amin táncolni is szeretnénk, őket hívnánk ebben a pillanatban.
Shopping - Why Choose (2015)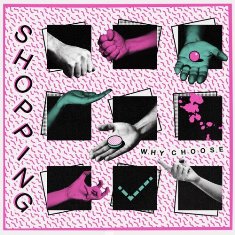 Az aktuális szimpatikus, minimalista posztpunk tánczenekar DIY-bájjal, kőegyszerű gitártémákkal, Londonból, második album. Simán elmenne a 70-es évek végén is, pár szám tiszta korai The Cure, de a táncolós számoknál eszünkbe jutott a Le Tigre is.



Slaves - Are You Satisfied (2015)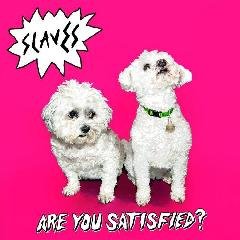 Mindig jönnek fiatal suhancok, akik majd jól megmondják, hogy ti bazmeg nem is éltek, majd mi felrázunk titeket, ti kispolgár szardarabok. Na, ez most a Slaves, sok bunkó megoldással, de meg kellett, hogy adjuk magunkat az energiának, amivel rátámadnak a kényelmeskedőkre, meg mindenre, ami nem tetszik nekik.



Soko - My Dreams Dictate My Reality (2015)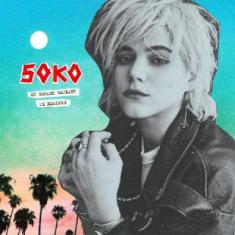 A francia énekesnő magát Robert Smith-t kérte fel producernek, végül a Cure egyik korábbi producere segített neki (ez hallatszik is, szerencsére), illetve más híresség is feltűnik: Ariel Pink két dalban is. Posztpunkos-dark, nagyon fülbemászó számok a nehéz gyerekkorral terhelt előadótól, aki azért táncoltatni is tud. Idén ő hozta el legjobban a 80-as éveket, poposodás ide vagy oda.
Wavves X Cloud Nothings - No Life for Me (2015)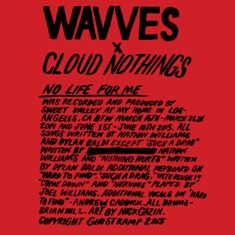 Ez a 21 perces szösszenet annyi ötletet tartalmaz, amivel bőven átvészeltük a nyarat, de még most is jól esik. Bár Nathan Williams a hivatalos Wavves albummal tőlünk távolabb evezett, ez az együttműködés igazán kreatívnak bizonyult, simán megütve a King of the Beach színvonalát. Csodálatos kvázi-kaliforniai életérzés egy nem tökéletes, de nagyon szerethető albumban.



Évösszegző mixeinket ITT találhatod.

Korábbi albumajánlóink pedig ITT vannak.