Meghallgattunk rengeteg alternatív újdonságot visszatérő posztpunk/new wave veteránoktól (Blancmange, The Pop Group, Gang Of Four, The Monochrome Set), nagynevű indie zenekarokon (Death Cab For Cutie, Modest Mouse), rafkósabb napokat megélt elektronikus zenei pionírokon (The Prodigy, Squarepusher) át igazán aktuális indie popelőadókig (Twin Shadow, Errors, Citizens!) és még mi mindent, amit rádióműsorainkban megtalálhatsz, de magyarok is akadtak a debreceni szoba lo-fi Flexible Juice új, jó ötletekkel teli albumától az egykori Zombie Girlfriendes Szabó Benedek újabb generációs töprengéseiig.
Szívünkhöz közel azonban leginkább az alábbi albumok kerültek az utóbbi két hónap felhozatalából a pengeéles darkwave-től a táncos szintipunkig, a 21. század David Bowie-jától tökös pszichedéliáig, lázadó blues-tól kifinomult dreampopig. És még Szeged legjobb alternatív zenekara is megcsillan.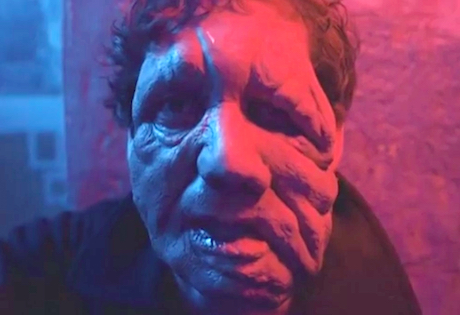 Amiket kedveltünk, azaz többször is szívesen hallgattunk (ahol link az albumcím, ott találod az egészet):

Blur: The Magic Whip - 2015
12 év, rengeteg szóbeszéd és fokozott várakozás előzte meg a britpop legenda nyolcadik stúdióalbumát, és amikor a Go Out kijött, azt hittük, az 1999-es mestermű, a 13 kísérletezgetős vonalát folytatják, de sajnos kiderült, hogy egyáltalán nem, többségében a számok inkább egy Damon Albarn szólóalbumra kívánkoznak a maguk lassú tempójával, szomorkás hangulatával és néhol patetikusságával. Az említetten kívül kiemelkedik a Lonesome Street, amit pl. Liam Gallagher az egykori nagy rivális Oasis-ből máris az év számának nevezett, de az I Broadcast és a Thought I Was A Spaceman is okoz kellemes pillanatokat (persze, a többi szám is azért). Rendben van ez, de többet vártunk, hiszen a 13 szintén szomorkás alaphangulatú, de érdekes is.
Marching Church: The World is Not Enough - 2015
Manapság kevesebb menő posztpunk zenekar van a dán Iceage-nél. A tavalyi "Plowing Into the Field of Love"-val nagyon magasra került a léc, hiszen egy sokkal érettebb, főként talán a Nick Cave 80-as évek végi/90-es évek eleji hangzását idéző zenekart hallhattunk, amely megmutatta, hogy a gyors, vad és frusztrációval teli kétpercesek mellett sokkal komplexebb struktúrájú számokat is tud írni. Idén pedig itt a frontember, Elias Bender Rønnenfelt szólóprojektje, ami a tavalyi fordulat után nem okoz csalódást. Az önmarcangolás itt is tetőfokra van járatva, és a hangzás talán az eddigieknél is dekadensebb, tessék csak meghallgatni a "Hungry For Love"-t vagy a "Calling Out A Name"-t. És itt is előjön Nick Cave, csak most sokkal inkább a "The Firstborn is Dead" és a "Your Funeral... My Trial" a referencia, aminek mi nagyon örülünk. (hp)
Chastity Belt: Time to Go Home - 2015
A női egyenjogúság nevében a férfiakat meghazudtolóan bulizó csajok kicsit megzuhannak, elgondolkoznak, és ilyeneket kérdeznek: "Is it cool not to care?". Noha akad azért táncos szám is, ez inkább a borongós visszafogottság albuma, szinte már az irányt váltott Girls Names-re emlékeztető nyomott hangulatú eleganciával. (Apropó, ők is nemsoká jönnek az új anyaggal!) (vP)
Wand: Golem - 2015
A Los Angeles-i garázspszichedelikusok második albumán az előző játékossága és kikacsintgatásai helyett rendesen odacsapnak és a garázsrokk vagy éppen a glamkorszak súlyosabb témáit idézik meg. És nagyon jól csinálják (ld. alábbi szám). Csak így egyben kicsit sok a zúzás, ráadásul az olyan, ami nagyon ismerős. (vP)
The Manhattan Love Suicides: More Heat! More Panic! - 2015
A 2006-tól 2009-ig aktív leeds-i banda 2013-ban az alább beszúrt számmal tért vissza, most pedig itt az album. Tele The Primitives-hez hasonló zajos gitárpop számmal, amik között pont annyi tényleg jól sikerült akad, hogy ne fulladjon az egész a műfaj közhelyeibe. Érdekes, hogy a csajénekes vidámkodás hogyan fordul 1-2-szer minden előjel nélkül hideg dekadenciába.



Singapore Sling - The Tower of Foronicity - 2014
Izlandi dögös rock'n'roll gyönyörű zajfüggönnyel. Sokadik albumon tombol a nihil, totális beleszarás, az őrülettel való kokettálás. Több mint egy évtizede nem jött ki The Jesus & Mary Chain album, és a Singapore Sling placebónak bőven megteszi. És ha egyszer errefelé sodorná őket a kedves koncertszervező bizottság, az első sorban állnánk meredten. (hp)

Of Montreal: Aureate Gloom - 2015
A 21. század glamkorszakos Bowie-ja elegánsan, dekandensen és nagyon magabiztosan, évek óta a legösszeszedettebben szórakoztat. Csillámos szemfestéket, retrofuturisztikus ruhát fel, és indulhat a buli! (vP)
Ghostpoet: Shedding Skin - 2015
Ghostpoet Mercury-jelölés utáni albuma egy melankolikus, de nem kifejezetten sötét, trip-hop klasszikusokat megidéző, gitárosabb darab, ami egyszerűen beszippant egységes hangulatába. (vP)
The Go! Team: The Scene Between - 2015
Lendületes, eltúlzott dobokkal és némi kaotikus hangzással megkavart indie pop album, ahogy azt a The Go! Teamtől vártuk, és bár szinte minden szám külön-külön működik, egyben kicsit sok az infantilis csajénekből és a könnyed dalokból, még ha van is bennük csavar. (vP)



Amber Smith: Modern - 2015
Magyarország legkitartóbb veterán indie zenekara látott már sikeresebb napokat/éveket is, de ez nem igazán az ő hibájuk, hiszen ők, Poniklo Imre vezetésével, csinálják, amihez értenek, korszellem és tagcserék ide vagy oda. Most éppen lágyabban, poposabban, talán ebben, mondjuk, épp a korszellemnek felelnek meg, csak nehogy aztán a befogadható popzenére vágyóknak túl indie legyen, a régi követőknek meg túl lágy. Mi, mondjuk, jobban tudunk rajongani egy odacsapósabb vagy sötétebb Amber Smith-ért, de pl. élőben ezek a számok is abszolút illeszkednek a korábbi kedvencekhez, úgyhogy érdemes albumon is meghallgatni őket többször, mert fülbe fognak mászni. Már ha hagyod, és nem direkt fanyalogsz.


Amiket mindenképp ajánlunk, azaz legszívesebben ezeket hallgattuk (ahol link az albumcím, ott találod az egészet):
The Soft Moon: Deeper - 2015
Az oaklandi zenész Luis Vaquez hideg posztpunkba, darkwave-be, cold wave-be, azaz sötét, rideg, szintis-zajos gótikába kalauzoló zenei világa elérte eddigi csúcsát: ennek már nincs szobazene fílingje, nem zárkózik be saját jól körülhatárolható eszköztárába, hanem ötletesen, korszerűen nyúl hozzá a műfaj paneljeihez. Mint máshol ezt megfogalmazták, valóban szép és félelmetes, és biztos mindenki van néha annyira maga alatt, bár igazából valahogy úgy oldja meg ezt az egész nyomasztást, hogy közben elég könnyen befogadhatóak is ezek a mélyrepülések. Nekünk abszólút kedvencünk mostanában, és lehet, hogy a Nine Inch Nails, Depeche Mode vagy akár Nitzer Ebb, satöbbi rajongók is rávetik magukat, bár ez azért még mindig intimebb cucc azoknál. (vP)
POW! - Fight Fire - 2015
Pörgős San Fransisco-i szintipunk zajos gitárral, lényegretörően. Rövid és szórakoztató: ilyen az, amikor egy zenekar elsöprő lendületben van, és nem viszi túlzásba sem a polgárpukkasztást, sem a rádióbarátságot. A hónap legfelrázóbb albuma számunkra. (vP)
Aloa Input: Mars Etc. - 2015
Már a 2013-as debütáló albumra is felfigyeltünk, de a német csapat most ütött igazán lendületes indie popot indie electronicával vegyítő zenéjükkel, és ha valakinek a The Notwist jutna róluk eszébe, nem véletlen, az egyik tag szerepel turnécsapatukban, ha jól tudjuk. Fincsi, érzékeny, de nem finomkodó és nem lagymatag. Érdekesség, hogy a lemezt a horvát Krk szigetén vették fel. Elvágyódtál, mi? (vP)
Moon Duo: Shadow Of The Sun - 2015
A kortárs pszichedelikus rock zászlóshajója, a Wooden Shjips gitáros-énekesének, Ripley Johnsonnak és feleségének, Sanae Yamadának a közös projektje, a Moon Duo harmadik nagy albumához érkezett, és eddigre már szinte semmilyen meglepetés nem érheti azt, aki követte eddig repetitív, pontosan eltalált, tökös riffekkel megtűzdelt és nagyon kool számaikat. Azért a szintire néha fel lehet kapni a fejünket, az Animal pedig szépen üt a végén. De akár újítanak, akár nem, a Moon Duo mindig alkalmas arra, hogy felültessen egy kietlen amerikai tájak felett suhanó repülő szőnyegre. Tarts velük mindenképp! (vP)
Lower Dens: Escape From Evil - 2015
Ez tipikusan egy olyan, 80as éveket idéző indie pop album, amivel a világból ki lehet kergetni a műfajtól herótot kapókat, és tényleg néha már sok a nyavalygás, de az a helyzet, hogy ezek a szintis-gitáros-problémázós számok jól sikerültek és nem is olyan enerváltak, mint az előző Nootropics-on, noha az talán nagyobb slágert tartalmazott. Nem biztos, hogy rögtön hat, de türelem. (vP)
Grooms: Comb The Feelings Through Your Hair - 2015
A 2009-ben debütáló brooklyni Grooms finom, révedezős, de egyáltalán nem ernyedt zenéje olyan, hogy másnap már nem is emlékezel rá pontosan, de érzed, hogy újra kell hallgatnod. Újra és újra, bármikor, ha érzékeny és kicsit elidegenedett passzban vagy.  (vP)
Echo Lake: Era - 2015
A 2012-es, ígéretes debütáló album és 25 éves dobosuk halála után az Echo Lake tovább tökéletesítette a Cocteau Twins és megannyi shoegaze/dreampop együttes hagyatékából építkező szépséges-fájdalmas-fátyolos-zajos világát. Nem mindenkinek, de mindenképp és jó hangosan, ha lehet! (vP)
Cheatahs: Sunne EP - 2015
A My Bloody Valentine nyomdokain haladó fiatal shoegaze együttes mindenre képes, ami a műfajban elvárható: zajfüggöny, ezt lágyító ének, lassú szenvedés és tempós zúzás. Úgyhogy nem is érdekes, kik jutnak eszünkbe róluk, csak örülünk, hogy vannak, akik ilyen jól viszik tovább ezt a stílust. (vP)
Wire - Wire - 2015
A csaknem 40 éve működő brit punk/posztpunk legenda mindig okozhat meglepetéseket, hol azzal, hogy még igen korosan is milyen szikáran kemények tudnak lenni, hol azzal, és most ez a helyzet, hogy még borongósabb hangulatukban is mennyire fülbemászóak tudnak lenni. Noha, persze, ez nem egy fiatalos anyag, itt szó nincs nosztalgiáról vagy lojalitásról, valami öreges album tiszteletből történő elismeréséről, ezek számok a maguk jogán élvezetesek. Könnyedebb együtténeklőstől (pl. In Manchester) a komor opusig (pl. Sleep-Walking) mindenben hozzák, amit egy Wire-rajongó megérdemel, és sehol nem lóg ki a lóláb.



Médeiai Fiai: Infidel 88 - 2015
Nem szép dolog kisajátítani valamit, amihez alapvetően nem sok közünk van, de a Médeia Fiai olyan, mintha egy kicsit a mi gyermekünk is lenne. Itt nőtt fel Szegeden, a szemünk előtt vált ígéretes szárnypróbálgatásból kiforrott zenekarrá, amely már megtalálta a saját hangját és hangzását. Az Infidel 88-on hallható mindaz, ami már az elmúlt 1,5 év fellépéseiből nyilvánvalóvá vált: az új számok sem kímélnek minket (én speciel gyakran szembesültem rég elfeledettnek vélt frusztrációimmal a koncertek alatt, talán a sok anya-gyerek téma rántja össze a gyomrom, ki tudja), és a zenekar nagyon összeért; a dobok-kütyük-vasak bevonásával sokkal finomabb textúrájúvá vált az egész. Persze, ha koncerteken végigkísérjük a számok fejlődését, meglepetések is érhetnek minket, mint pl. hogy miért lett lerövidítve a "For Asja, Portbou, 1940", vagy, hogy hol marad a "New Angel is Born" végéről az a velőtrázó ordítás?? És összességében, az egész anyag valahogy több zajt, mocskot is elbírna (halld: "Twelve Stars" a korábbi albumról). A legerősebb rész kétségkívül a "Diana of Juárez/Shekhina" kettőse, amiben egészen különleges hibriddé értek össze a Swans és Neubauten hatások, kár, hogy mintha itt is idő előtt érnének véget a témák. Sokadik hallgatásra úgy tűnik, hogy a stúdióban már a letisztultságra való törekvésen volt a hangsúly, holott a Médeiai Fiai elsősorban a kísérletezései miatt emelkedik ki magasan a magyar alternatív szcénából. (hp)


Korábbi albumajánlóinkat ITT találod! Facebookon ITT csatlakozhatsz a szegedi UNDorgrUND csoporthoz, ha szívesen értesülnél új alternatív zenékről, illetve budapesti/szegedi programokról.

(Szerzők: vP=viorelPOP, hp=hosszúpuska)